How To Seduce A Woman By Looking At Her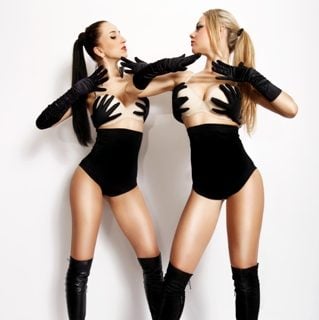 We're on our 3rd of 5 sexy tips from our friend Julian Foxx.
Recap:
I suggest you keep these blog links so you know where to go back when you need to read these hot, dirty, amazing tips from Mr. J.
***A QUICK TIP FROM JULIAN***
When I have sex with a woman, I always try to 'interview' her after…
So as the Spanish chick from the bar meticulously vacuumed my living room, I shouted above the hum –
"Why did you have sex with me?!"
She turned off the vacuum and for a few moments, looked deep in thought.
"You know how to look at a woman."
So simple…
And yet, such a common response from the girls I interview.
******************************************
SUPER NATURAL TIP:
Interviewing women who you sleep with, (and even women who REJECT you) is one of the most powerful ways you can improve our seduction skills!
Questions like "So what did I do that turned you on/off?" are a great place to start.
To discover more tricks like this one, check out my free video  later.
******************************************
So how do you look at a woman? Have you mastered the "I think I might bang you" look?
Or do you usually rely on the "deer in headlights" look?
Here's a simple way to learn the PROPER "I think I might bang you" look…
1. Get a mirror and practice the look in it. Experiment with it! We all have different faces, so what works on yours may not work on mine. Here are a few ideas that generally work for me…
My head is often cocked slightly to the side or back as if I'm examining her
My head can be still but can also have slow sustained movement
The lids of my eyes are easy and relaxed, not wide eyed
I'm not afraid to hold her gaze just slightly longer than what is "socially acceptable"
I drink in her eyes and relish the moments when she breaks the eye contact first
My subtext is: "You have me intrigued…if you prove yourself, I will plow your brains out…maybe…"
I counter balance the look by removing my attention for brief periods… that way, she never gets TOO sure of my intentions.
2. Once you feel like you've made some progress with the mirror, find a female friend that you trust will be honest with you.
(If you don't have any female friends, start using my pre-emptive friendzone technique.)
Then explain what you're working on, and actually practice on her. Make sure she is giving you steady feedback, until you both feel like you've got the look down pat.
3. Once you feel confident that you've honed the look to perfection, incorporate with other women, and see your success sky rocket.
Enjoy!
———————————————
JULIAN'S OUT – SLOANE'S BACK IN
———————————————
Agreed, agreed 🙂 Nice work Julian!
Give my readers more!
===============================================================================
Love those tricks? Prepare for some more daring tips from Mr. J on our next blogs!
Seduce Her Over The PHONE… [Julian's SEXY tip #4]
A Secret Place To Meet MODELS…[Julian's SEXY tip #5]
Learn more tricks how to seduce a woman, get this free eBook!