How To Seduce A Woman By Looking At Her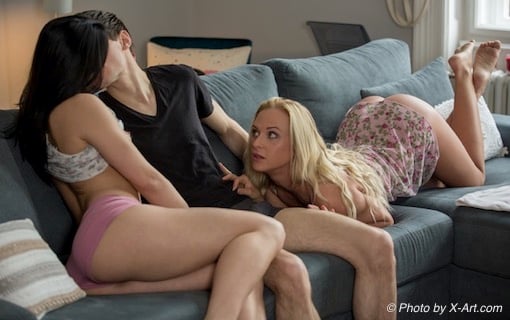 This turned into a "dually blow." (two girls giving one guy a bj)
It's a crazy world out there in dating land. Between Tinder sluts and #MeToo… what the heck is a guy to do?
Answer? Keep on keeping on. Women want men to pursue them. (They bitch all the time about how guys never make a move, trust me.) And yet, it's even more nerve-wracking to approach women.
So my friend, Julian is a Jewish, red headed Puerto Rican. I kid you not. He wears a tee shirt that says, "Jewrican" on it. He has kind of a red "fro." And this perennial man boy ALWAYS has some new girl he's bonking.

Julian HAS moves you need. So he wrote me a few articles to give you –man to man. Or maybe Jewrican to You're the man.
Keep these emails so you know where to go back when you need to read these hot, dirty, amazing tips from Mr. J. Here's his new tip:
A QUICK TIP FROM JULIAN
When I have sex with a woman, I always try to "interview" her after…
So as the Spanish chick from the bar meticulously vacuumed my living room, I shouted above the hum…
"Why did you have sex with me?!"
She turned off the vacuum, thought for a few moments, looked up and said,
"You know how to look at a woman."
So simple…
And yet, such a common response from the girls I interview.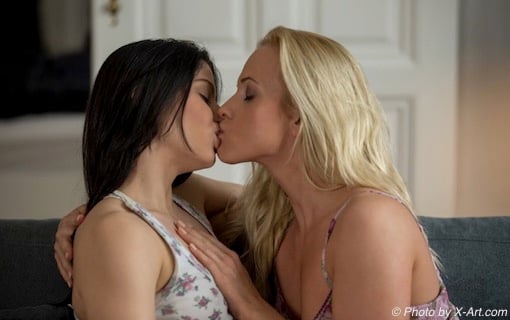 DO YOU KNOW HOW TO LOOK AT A WOMAN?
SUPER NATURAL TIP: Interviewing women who you sleep with (and even women who REJECT you) is one of the most powerful ways you can improve your seduction skills! Questions like:
"So what did I do that turned you on/off?" is a great place to start.
To discover more tricks like this one,
⇐ Gets Her To Make The First Move
So how do you look at a woman?
Have you mastered the "I think I might bang you" look?
Or do you usually rely on the "deer in headlights" look?
Here's a simple way to learn the PROPER "I think I might bang you" look…
Get a mirror and practice the look in it. Experiment with it! We all have different faces, so what works on yours may not work on mine.
Here are a few ideas that generally work for me…
My head is often cocked slightly to the side or back as if I'm examining her.

My head can be still but can also have slow sustained movement.

The lids of my eyes are easy and relaxed, not wide eyed.

I'm not afraid to hold her gaze just slightly longer than what is "socially acceptable."

I drink in her eyes and relish the moments when she breaks the eye contact first

My subtext is: "You have me intrigued… if you prove yourself, I will plow your brains out… maybe…"

I counter balance the look by removing my attention for brief periods… that way, she never gets TOO sure of my intentions.
Once you feel like you've made some progress with the mirror, find a female friend who you trust will be honest with you.
Then explain to her what you're working on and actually practice on her. Make sure she is giving you steady feedback, until you both feel like you've got the look down pat.
Once you feel confident that you've honed the look to perfection, incorporate with other women, and see your success skyrocket.
Enjoy!
—————–—————–———–
JULIAN'S OUT – SLOANE'S BACK IN
—————–—————–———–
Agreed, agreed 🙂 Nice work Julian!
Give my readers more!