Attract A High Quality Life-Partner With These 6 Love Codes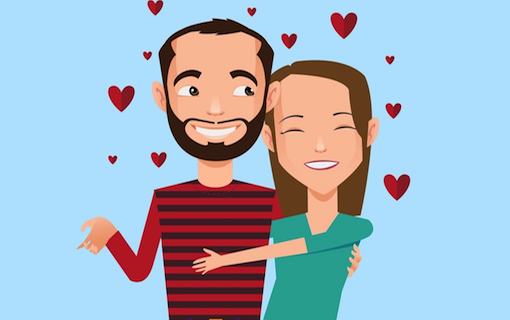 If you're a conscious woman seeking a high-quality partner, you won't want to miss this.
My girlfriends, Feminine Power founder, Claire Zammit, Ph.D & Bestselling author of The Soulmate Secret Arielle Ford have an exciting announcement:
Starting in a few weeks, they'll be offering a 12-Week Interactive Online Training where they're going to guide you through the EXACT process that has worked for them and tens of thousands of women, in a brand-new format at 80% off the Regular Tuition.
FIND LASTING L♥VE
They offered this training as a high-end program last year to an exclusive group of women, and had such phenomenal results that, this year only, they've decided to offer it in a brand-new 12-week format with LIVE Q&A with them at 80% off.
They'll share with you how they were able to break through their own love blocks and barriers and attract extraordinary partners and creating successful marriages (10 & 19 years).
And in their combined 30 years of experience coaching and mentoring tens of thousands of women, Claire and Arielle have discovered the right solution for conscious women.
They've discovered 6 "Love Codes" that will give you the power to repattern your mind, heart and soul to attract real love for a lifetime of happiness.
Here's what some of Arielle and Claire's students had to say about the event.
"Thanks to Claire and Arielle not only have I found 'a man,' I found The Man. I'm head-over-heels, flat-on-my-face, jaw-on-the-floor drooling in love with the most intelligent, handsome, psychologically stimulating, intellectually challenging, sexiest man I could ever dream of…"

—Diely

"As a result of what I learned from Arielle and Claire, I just got engaged last night to the wonderful man I attracted into my life! Your insights and wisdom made a huge difference. It worked! I am grateful!"

—Barbara
Dr. John Gray, top bestselling relationship author of all time, who wrote Men are from Mars, Women are from Venus and Conscious Men, recently called Claire & Arielle the "go-to" experts in the field of attracting love.
You'll also get access to exclusive masterclasses from luminaries like all-time #1 bestselling love and relationship author Dr. John Gray, "The Marriage Whisperer" Dr. Harville Hendrix, "Conscious Loving" Pioneer Dr. Kathlyn Hendricks, Understanding Men Expert Alison Armstrong, Deeper Dating author and acclaimed psychotherapist Ken Page, Dating Expert Evan Marc Katz, and more!
Real, deep, lasting love with a high quality partner is possible for you, at any age or stage of life, regardless of your present circumstances or past experiences.
I can't recommend these women and their program more highly!
And remember, this is the ONLY time they're offering this training with LIVE access to them in the Q&A, and at 80% off.
⇐ The 6 Love Codes For Attracting High-Quality Partners