Do You Consider Yourself A Talented Lover?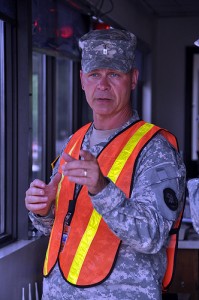 "Safety Conscious"
So guys, do you consider yourself a talented lover?
What is the definition of a talented lover?
Here's small checklist:
You listen to your partner and take direction well and ask for it
You're open to learning new things with each partner and you can put aside your ego
You are emotionally available
You like to experiment and try new techniques and skills
You know how to be present and connect with her
You are passionate, encouraging, complimentary and permissive of her sexual expression.
You have taken the time to learn about women's sexuality and anatomy and orgasmic response.
You take your time with her, whether it is with foreplay, a full body massage, being inside of her, teasing her, giving her time to warm up.
Her desires and needs are your main focus.  You are a caring and considerate lover who desires to pleasure her to the fullest.
While these are just a very few of the many ways a guy can be a talented lover.  Do you find that you embody these characteristics?  Having all the skills in the world can only get you so far.  Your energy, intention, emotions and level of connection provide the context for putting those skills to use.
Female ejaculation and G-Spot stimulation can be a very emotionally vulnerable and an intense experience for women, moreso than other sexual experiences.   Anytime the G-Spot is involved it can become more emotional.
Make sure that as a talented lover you are aware of this, because focusing on her ejaculations can be such a vulnerable experience for a woman, that you cannot take her feelings lightly.
She might feel more attachment to you as a lover if she is experiencing this with you and therefore it is important to be careful and upfront with your intentions.  It is not something necessarily to play around with lightly if you are not prepared for her to feel more connected to you as ejaculating can intensify her feelings for you.
So, please enjoy her gushing orgasmic energy, but do so responsibly and compassionately.

Photo Credit:
The National Guard
Follow Tallulah Sulis