I Woke Up Horny At 4:41 This Morning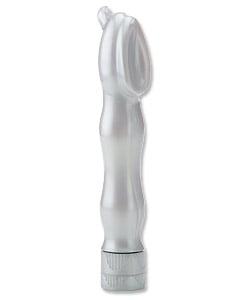 I didn't sleep well last night. I watched the season Pilot of "Hung," the TV show about the guy with a huge cock who decided to become a male prostitute.
All that focus on big cocks made me squirm in my sleep and when first light came, I was awake, thinking about sex.
See guys, you are NOT the only ones who do.
The good news is that my man is a light sleeper and with a little tickling of his cock, he was at full attention and ready to make me happy.
When we have sex, we usually like to take a couple hours, set up our room just so (more on our set up later) and go at it. Especially when our kid is out of the house, so I can moan and scream and beg and whimper as much as I want to.
This morning, however, it was a little chilly and I wanted to stay snuggled under the covers. So husband got a little oil and worked it into my pussy and spent about 45 minutes or so just giving me an expanded orgasm genital massage.
He wasn't making me come, instead, he was going very slowly, engorging my pussy, making me crave my first orgasm.
His patience is legendary.
After he finally let me come, I jumped on top of him and we had some sweet intercourse. It felt delicious because I was warmed up so well beforehand.
I used my vibrator while we had intercourse too. I like the vaginal orgasms from intercourse AND I like the clitoral orgasms from a vibrator.
First I was on top, then we laid next to each other, perpendicularly, so he could slide his cock into me as I used the vibrator on my clitoris.
If you haven't tried this yet, I think your gal will like the freedom she gets to come over and over again while you are making love to her.
There's NO shame in using a vibrator while you have intercourse. Think of everything as ADDITIVE and try a lot of different things.
Note: The Clitoral Hummer vibrator above is perfect for this kind of vibe+intercourse stimulation…