This Gives A Whole New Meaning to Screen SHOT!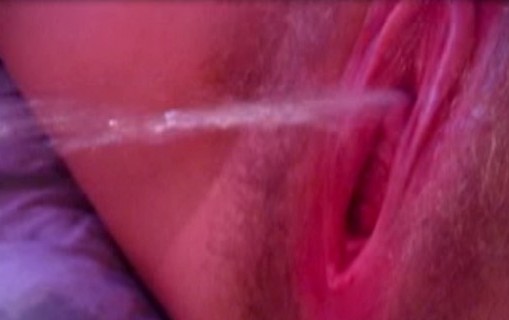 I am in a silly mood today.
This is a screen capture from one of the video clips in Female Liquid Orgasm, my latest product, created expressly for men who want to give their women the bliss of ejaculatory orgasms.
I like it's color and subtlety and the beautiful arc of her orgasmic release. I find these images to be such a beautiful celebration of a woman's heavenly nectar and this stylish and expressive image captures some of the beauty of what our amazing bodies can do. You can have this image and share in my appreciation.
to download the full size image
to your computer.
Female Liquid Orgasm comes with nine artfully produced clips of real women ejaculating. I think seeing is believing, as long as it's tasteful.
One of my girlfriends saw the clips and said she was riveted to her computer and watched them over and over again. And after seeing them, she knew she had to learn to squirt. (Of course I taught her how!) Now she has the best sex life she's ever had in her whole sexual history. Learning how to ejaculate really does add so much to any relationship. I mean, how could you be more intimate than sharing this? And the beauty is, all women's bodies are capable.
Thank you for wanting to be a good lover who can shepherd your woman to this amazing experience. She can learn to pump orgasmic energy through her entire body…instead of focusing on orgasmic sensation just around her clitoris – she can learn to flush out the energy through her entire being.
And to help you visualize even more, one of my upcoming blog posts will show a video of a woman ejaculating as I share the #1 secret to having squirting orgasms. You won't want to miss that one.
Note: This image is pretty racy. If you don't want to take it, you still might want to use a picture of a waterfall or fountain on your desktop to remind yourself of your new goal of learning to give your woman gushing, liquid orgasmic ecstasy…
Click here to find some waterfall/fountain pictures usable under the Creative Commons agreement: http://www.flickr.com/search/?q=waterfall%2C+fountain&l=cc&ss=0&ct=6&mt=photos&w=all&adv=1
With love,
Tallulah Sulis