Review: Hot Licks by Gabrielle Moore – How To Give Her Off-The-Hook Oral Sex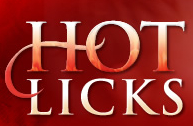 My friend, Gabrielle Moore, has created a veritable "encyclopedia of pussy licking," and I love it! It's cleverly entitled, "Hot Licks."
I have a threesome coming up (ohhhhh!) and I'm going to practice what I learned on my girlfriend and see if I can give her a delicious orgasm or two. I am a novice at giving oral and there are moves in Hot Licks I've never received or even imagined.
I am emboldened by Gabby's new program. After reading all five modules, cover to cover, I feel more confident about how to get her aroused, what strokes to give her to bring her up and how to stay with her as she comes.
I was not familiar with all the stroking and licking techniques in Hot Licks and had never considered the "strategy" behind giving a woman orgasms with oral sex. Apparently there are six stages she goes through from arousal to orgasm, and in each stage, you do different things to bring her higher and higher at the right pace.
Hot Licks taught me how to get her turned-on first and than how to artfully and confidently bring her to orgasm.
Plus I like the "Blow by Blow Routines." Like a smarty pants, I skipped the Basic Routines and read ahead, to the Advanced Routines. I was immediately lost! I backed up, started at the Basic Routines, went back to the other modules to make sure I knew what each step meant and got a real appreciation for how well produced this guidance is.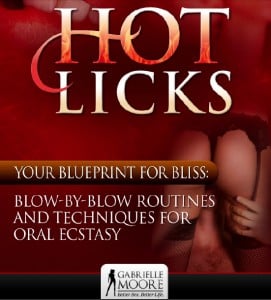 Each Routine consists of six unique parts of the experience, with different kinds of stimulation during each part:  First Touch, Rhythm, Tension, Intensify, Pre-Orgasm, Orgasm. Breaking it down like that is very helpful if you want a formula to rely on until you get your lover dialed in. Knowing the stages of the process will help me relax and enjoy as I am learning how to give great oral.
For those of you who have been going down on her the same way for years, it's time to add to your knowledge. There is so much here I never thought of or had done to me. It's like an oral renaissance!
Gabby Moore has taken the latest in scientific understanding and integrated it into a step-by-step method for success.
Even if you are an oral champion, I am certain you will learn some pleasurable new techniques that will make your lover squirm and moan and say,
"Baby, what are you doing? That's feels fantastic! Don't stop!"
I have never seen so much solid information in a single program that appeals to all skill levels.
It's always a little worrisome for me to review my friends' programs, because they do miss the mark at times. I breathed a sigh of relief half way into the material, because it's just so damned informative!
Gabrielle Moore's oral sex program is loaded to bursting with valuable information that is going to make me a superstar sex goddess at my upcoming "erotic adventure," and I'm eager, for the first time in maybe twenty years (!) to revisit oral sex in a whole new way with my partner.
After reading Hot Licks, I now want to receive more oral sex. My man and I have been doing the expanded orgasm practice that Dr. Patti teaches, which is a genital massage (fingering) group of techniques that give me orgasm after orgasm after orgasm. Oral sex just didn't feel as good as getting manually massaged. With these Hot Licks maneuvers, I'm dying to try again.
Obviously, we didn't have oral sex mastered. And now we can.
Now that I've read Hot Licks, I want to explore a lot of the advanced techniques in the program. The thing I never liked about oral sex is that to me, it didn't feel as good as a finger on my clit or on my G-Spot.
With Hot Licks, much of the instruction centers around mouth and hands together. Now we're talking!
If I can have delicious clitoral licks combined with G-Spot stroking and Fourchette area massage, I'm game to revisit this whole pussy licking arena.
Oh, and I'm totally showing off…
I had NO idea what a Fourchette was until reading Hot Licks. It's the area where the labia meet at the bottom, below the vaginal opening, just before the perineum. It's a sweet spot, and Hot Licks does an awesome job up-leveling the anatomy conversation and making the whole genital area, from the Front Commissure (showing off again — that's the area above the clitoral hood that is often neglected and is a great place to roll the clitoral shaft between your fingers) to the perineum and anus, using fingers and mouth together, safely and confidently, to give her a sweet release.
Hot Licks gives great advice for what most people call the "Blended Orgasm," which uses your finger(s) on her G-Area and perineum/anus and your tongue on her clitoral area and labia.
It's a COMPREHENSIVE program, leaving no erogenous stone unturned… Which is exactly what we need, because seriously, how much can you "do the alphabet" with your tongue on my clit and think I'm going to come???
Something I've never seen anyone but the Welcomed Consensus cover is the idea of stroking inside her vagina, not just on the top at her G-Area, but also on the tissue that is near her rectum, but inside the vagina… essentially the lower wall of her vagina. That's a delicious feeling. And I encourage you to also rub at 3 and 9 o'clock, if 12 is her G-Area and 6 is the lower spot aligned with her rectum. The orgasms I have from hubby going "around the clock" are unique and zesty. When he strokes me inside at 3 and 9 o'clock with his finger, I feel like orgasmic energy shoots down my legs and out my toes. Hot!
As I was writing this blog post, I stood up, pulled down my jeans and panties and looked at my genitals. I wanted to see what the Front Commissure looks like. There's a lot of area there to stroke and lick. Once again, being too clit-focused is a mistake. I'm going to ask my hubby to spend even more time up above my clit on this Front Commissure, stroking it, beyond squeezing the clitoral shaft to engorge my "clit-boner."
I must confess, I'm a snob about sensual information. Most online sex advice for sale is typically sophomoric and lacks a focus on a woman's emotional state.
Hot Licks takes into consideration the complete woman, her physical and emotional body, all the licks and touches, all the possible sex positions, safe sex advice (important!), overcoming issues, what to do to keep from getting tired, tons of creative ways to bring her to orgasm, how to know what stage she's in… everything you could want to know.

I hesitate to even call this an ORAL sex program, in that it's really teaching you how to stroke her whole genital area, inside and out, using mouth and hands. It's BEYOND ORAL. Excellent.
Hot Licks is complete, approachable-yet-advanced and well-designed. It's organized into 5 ebooks with companion audio books. The well-written titles are a solid indication of the quality of the workmanship throughout the program:
Getting Started: Parts, Hearts and the Amazing Art of Oral Sex
Good & Dirty: Keeping It Safe, Sensual and Sweetly Scrumptious
Positioned for Success: From Erotic to Exotic – How to Go Down In Style
More Than A Hand Job: Finger, Stroking and the Clitoral Kiss
Blow by Blow Routines for Oral Ecstasy
Gabby Moore has free video tutorials where she's giving away excellent advice. You do have to opt-in with your email to watch and it's worth it. Her videos are well-written and full of helpful, free information.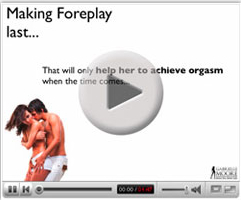 I like everything about this new program. It covers the basics and gets so advanced I'm going to have to print it out and really study it. The ONLY negative I can think of is that for all the detailed anatomy, the G-Area isn't that well documented. The urethral components are not spelled out at the level of detail that they could be for being so perfectly balanced between mouth, tongue, gums, teeth, fingers and hands. And I hope I can translate the stroke concepts into reality and chain them together in a way that gives my girlfriend at least one great big OOOOOO…
Believe, me, you can do just fine with everything that's in Hot Licks. I really had to reach for anything that wasn't great about Hot Licks. I'm absolutely delighted by the quality and excited at the prospect of trying it on my girlfriend and experiencing it myself by teaching my husband these new moves.
I am all turned on now to have these techniques done to me and am going to schedule a couple of "Sandbox Dates" (sexual learning date, not lovemaking date) with my man so we can do an inventory of all of the strokes and routines.
I like it when hubby does a new stroke and tells me what he's doing to me. I can feel it better if he talks me through it. I hope to go through the Basic, Intermediate and Advanced Routines and report back to you. Wooooo!
The Hot Licks program is available now. If you purchase it from my link, I may make an affiliate commission, and want you to know I have total transparency. I wouldn't even promote this program until I had completely reviewed it, even though Gabby is my personal friend. So, thank you for supporting my blogging efforts to bring you the best reviews of sensual programs.  If you buy and try Hot Licks, I want to know how you like it.
Get on our list to get more oral sex tips!