Why I'm A Righteous Potty Mouth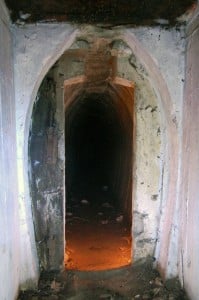 "Forget safety. Live where you fear to live. Destroy your reputation. Be notorious. I have tried prudent planning long enough. From now on, I'll be mad."

— Rumi
A friend of mine recently commented on my "writing style," specifically that I use words like pussy and cock…
My girlfriend wrote to me, in response to an email I sent to a few close friends, including her. She said, "when when you use profanity for emphasis — rather than making a greater impact (as you seem to desire) — it detracts from your message and from feeling you and being intimate with you. "
"I'd love to see you drop the "pussys" and"cocks" and let your beautiful writing and heart do the talking."
I wanted to surface this issue here, because I have a vast list of followers on my email thread and readers of this blog and am sure my word choices affect you too.
In an attempt to share my life in a way that opens you to an ever-expanding possibility for love, sensuality, passion and eroticism, the last thing I want to do is push you away by using words that you find offensive.
At the same time, I desire to be both "real" in my choice of words – yes, I call a penis a "cock" and I call my vulva my "pussy."  They feel true, less clinical and are a reflection of my personal communication style, which as you know, is straightforward.
If I get in the way-back machine, I remember finding those words offensive as well. But somewhere along the line, my girlfriends and I started owning those words, empowering them with our use, diffusing them and bringing them into the light of righteous ownership, rather than shrinking from them in disgust or complaining about them.
I OWN cock and pussy as vocab words. Oh yeah. They can't get me.
They SERVE me.
I also strive to diffuse the negativity of these words by making them part of my daily parlance.
As well, I try not to over think who I really am, and just let it flow out. Sure, there's a danger in not censoring oneself heavily.  (I frequently get myself in trouble) And I do alienate people. I'm aware.
I'm just not willing to compromise myself.
There are a million zillion people in the world. Some will like me. Some will hate me. I'm fine with that.
If the way I occur doesn't suit you, don't follow me. Don't read my blog. Don't befriend me.
If you befriend me, don't ask me to change. Befriend me because you enjoy associating with me in all my imperfection. Just open your heart, find compassion in the moments I make you cringe with my cocks and pussies and accept me as I am. Please let me be the big, bawdy rock-star that I am.
And lest you find me polarizing you into a "take it or leave it corner." Please know that I do change it up and use Yoni (though I don't personally prefer it's counterpart, "lingam") sometimes. And, if I'm talking about specific parts of anatomy, I certainly use the correct titles. (Have you seen my recent post of Fourchettes and Front Commissures?)
One final supporting note on this. . .
Sheri Winston, author of the excellent new book, "Women's Anatomy of Arousal: Secret Maps to Buried Pleasure" (a must-read and review coming forthwith) bemoans the lack of appropriate words for sexual communication. The panoply of bad choices include clinical (penis, vulva) or baby words (wee wee, down there) or dirty words (cock, pussy).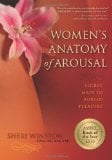 Sheri says, "We need to reclaim these "dirty" and "bad" words and make them "clean" and "good." At the end of the day, it's no surprise that our cultural lexicon makes it virtually impossible to have a straightforward, uncharged conversation about sex. What else can be expected from a society that's as confused and neurotic as ours is about the topic?