Why Robert Didn't Get To Make Love To Karen – Avoidable Mistakes If You Know the 4 Seduction Keys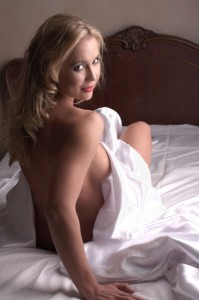 My friend, Robert, told me about a night with his wife, Karen, where he knew she WANTED to have sex, and it didn't happen, because he felt like he didn't make the right moves.
So I gave him advice through the filter of the 4 Keys to Seduction. These keys are so great for every seduction 'situation.'
I've been very involved in helping Dr. Patti launch her Seduction Trilogy and I am now able to apply the Four Keys to Seduction to give momentum advice to my male friends. The Keys are:
Small Offers (start small so it's an easy "yes")
Erotic Vigilance (pay attention to her so you know what to offer)
Vulnerability (own and state your own needs and desires with integrity)
Vision (be the leader in the sexual relationship and show her possibilities)
Here's what happened.
Robert had a date night with Karen.
She came home frazzled from a big day where she was doing a live, on-stage presentation.
He came home after a stressful day getting a million things done.
Robert was stinky.
He offered to take Karen into the shower with her.
She declined.
That was his first mistake.
He should have made her a "String of Small Offers."
"I'm going to take a shower, would you like to join me so we're relaxed and clean?"
"Or would you prefer to lie down on the couch for a minute and let me bring you a glass of wine?'
"Or would you like a foot rub (or any area massaged) when I get out of the shower and you can tell me about your day?"
With this menu, there's a good chance that Robert, knowing Karen as well as he does, would hit on something that would be an easy "yes."
Once he gets his first "yes," he uses Erotic Vigilance to notice how she's unfolding – is she getting closer to arousal, staying neutral or going negative?
Let's say she wants a glass of wine, a neck rub and to tell Robert about her day. Instead of what happened, which is that she ate some cereal and went into bed to watch TV and ignored Robert when he got out of the shower.
Robert is clean, he's on the couch, rubbing her neck, just listening.
Then he makes her another "String of Small Offers."
"Honey, I can feel you relaxing. Can we go make some dinner and then can I take you into the bedroom and give you a full body massage?"
"Or would you like to get some Chinese food delivered and we can eat in bed on TV trays and talk some more?"
"Or would you like me to take you out and then bring you home and make sweet, sloooooow, love to you?"
By offering these options, Robert doesn't care what they eat, and he'd just like to make love to her. Forget the chop suey!
But by giving her these choices, she's empowered to choose what would make her most comfortable. And he's offered some Vision, by describing the possibilities. Karen knows he wants to make love. He's expressed his desire, which is the Key of Vulnerability.
Robert needs to move Karen from negative to neutral to positive arousal. In Dr. Patti's Seduction Trilogy, you can learn exactly how to apply the Four Keys of Seduction to your life, your wife, your women, your girlfriends.
[Here's another story of Tom and Lisa where I applied the Keys.]
Download our free eBook and discover more how to seduce your woman!