Free Report: The Power and Pleasure of Orgasmic Peaking by Dr. Patti Taylor
Peaking is a critical component of the Expanded Orgasm practice, in that when you "peak" her during a DO date (a deliberate orgasm aka DO date), you are actually making her reach for the sensation so that she achieves higher levels of exquisite pleasure.
There's a science and an art to the concept of "peaking" her and it creates longer and more intense whole-body orgasms. Peaking allows you to stack orgasms without clitoral fatigue.
Peaking is one of the many facets to the Expanded Orgasm practice that send her into the stratosphere.
 Click Here to Download "The Power and Pleasure of Orgasmic Peaking."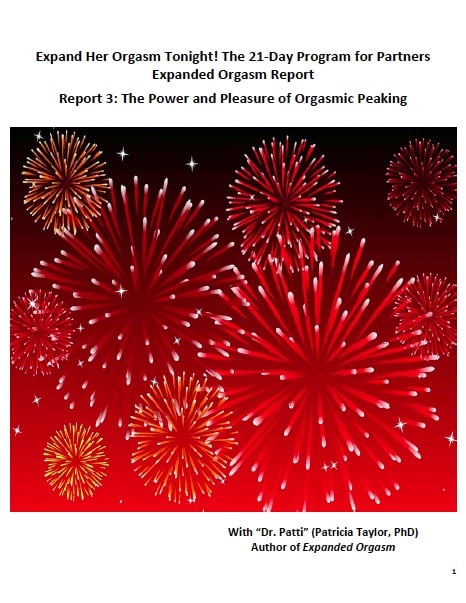 Download this free eBook to get more information about Expanded Orgasm.