"Does Having Sex With A Man Degrade You?"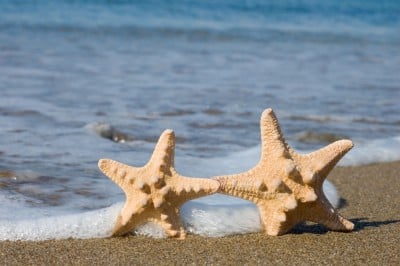 Carolyn wants to know: "Does having sex with a man degrade you in his eyes?  For instance, does he feel he is through with you?"
Carolyn, if you are having sex with a man too early in the relationship, where he's only with you for sex, there's a chance that depending on his view of women, he could think less of you.
If his idea of having sex with you was a one night stand, there are definitely men out there who who want no-strings-attached sex for sex sake.
There are also men who simply want "friends with benefits-style" sex where they want to get together with you and have sex but don't want to be girlfriend and boyfriend.  These are sometimes called "fuck buddies."
If a guy is through with you after being intimate, he's not a good guy for you. He might have a lot of shame around his sexuality.
If he's a quality guy, worth your time, he won't feel you are degraded in his eyes. If he loves women and rejoices in your shared sexuality, he should love you more after he's had the pleasure of you sharing your precious gifts with him.
If you sleep with him and he's distant or not sweet and appreciative, dump him, Carolyn. There are so many kind, loving, sexy men who adore women. Find one of those!
What do you want, Carolyn? Are you clear? Is is NSA, FWB, relationship, something else? It can be guy-dependent too. You might want an open relationship with a guy you enjoy, have dinner with and have sex with. And the freedom to have sex with other men.
You might also prefer a single, monogamous boyfriend/girlfriend relationship.
Once you get clear on your perfect situation, you can communicate it with any man you desire. Tell him what you want. See if it matches what he wants.
If a guy can't tell you what he wants. Or he wants to have sex first to see if there's chemistry before he commits to more emotional connection with you, and you are ok with that too, then you can start off with known intentions.
In today's culture, it's more than reasonable to have this discussion even before the first time you get together.
Your clarity will most likely be very appreciated by the man. And if it's not, perhaps he's not emotionally evolved and mature enough to bother having sex with.
Carolyn, you have have sex with a different guy every night if you want to. Or you can date a lot of men who are potential boyfriends and sleep only with those who make you feel super great about yourself and him.
You are in power.
All guys are dying to put their members inside you.
But use your power for good. Communicate, even if you are unclear and your feelings are fuzzy. Describe what you feel in your mind, in your body. Conflict is natural.
And practice makes perfect. These are scary conversations to have at first, but it gets easier and easier the more you to it.
The world is your oyster, Carolyn. And there are a wide range of men with a wide range of emotional and sexual skills.
Any man who sleeps with you and then is DONE with you and thinks less of you for sleeping with him is a man I would never bother seeing again. And if you qualify his needs first, and see if they are aligned with yours, then the chances of having that degrading feeling occur are slim to none.
Go out and have fun!