Empowerment of a Threesome – From A Woman's Perspective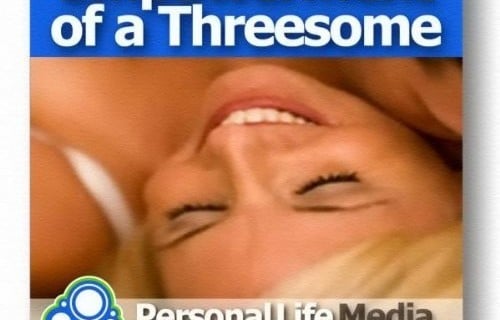 I wrote an erotic story about a singularly sexy, two-day long threesome.
1, 2, 3!
Here's the first chapter of the audiobook and an excerpt of part 1 with my compliments.
I think this is the sexiest thing I've ever heard… do you?
01 Threesome Fantasy in Las Vegas – Erotica Hotter than XXX Porn
lt's 5 am.

I'm sitting at my Mac, in Uggs, my nightie and warm robe in the dark, getting this down for both of us. I have a burning need to tell you this. Why?

For me, because this memory is so sweet and empowering. For you, because I want you to understand how a threesome can be life-affirming for a woman.

Yesterday I had to physically recover from a two-day lovemaking tryst with two of the sexiest men I've ever met — one was my husband, the other a much younger man who, the first time he met me, told me I was the most beautiful woman in the room (I have never stopped appreciating that gesture).

I was exhausted to the bone from the physical and emotional workout.

Last night I had the chance to "process" my experience internally and come down from the emotional and physical high. My nervous system had been so overtaken, for days. Even a week before the threesome, I was nearly beside myself with turn-on and excitement.

You see, we were meeting in Vegas for the weekend.

I promise, I'll get into the details. I'll describe my sexy outfits, my favorite positions, the hottest moments, the places where I felt out of flow.

But first, I am compelled to tell you the most important outcome of this peak life experience…

My empowerment.

My…

SURRENDER:

to trust,

to self-confidence,

to my humanity.

How did fucking and sucking and getting fucked for two days straight (seriously, about 7 hours of pure sex over 2 days with a lot of snuggling, touching, and holding for more hours on top) empower me?

Why would the first thing I want to tell you about this threesome be about feeling empowered?

Here's why.

I am empowered because…

I pushed myself throughout our adventure together to be at the outer edges of my experience with my turn-on. I not only went, but stayed for long periods of time, where I had never been.

A cock fucking my mouth, a cock fucking my pussy — in time with each other — while I simply relaxed into the building, exciting sensation of trust and hot sexiness. My own sexual temperature rising and the ascent of my lovers' arousal, as they were working together in tandem. The three of us completely present to our own energy, that of each other and of the group together. I felt each of them. They felt me. They felt each other. We all felt ourselves and all of us together in a swirling of biofeedback that elevated our arousal, higher and higher.

I went where I had never been.

Asking myself, "what in this moment could turn me on even more?" And then asking my lovers for that and getting it.

Feeling the confidence in myself, and in them, that whatever I wanted, I could have and they'd love to give it to me, because they loved watching me feel into my turn-on and explode it to new levels with moans and panting and appreciation in my eyes.

I am empowered because…

When my lover pinned my arms above my head, draped his torso over mine, and looked me in the eyes and held me pinned to the bed as my husband was fucking me so perfectly, my pussy exploding in sensation — he locked eyes with me and I communicated my sensations to him with minute, fleeting expressions of my orgasm.

He held me there. Watched me come, and come again. Stayed present to my experience. Loved the beauty of my orgasm face. Wanted nothing more than to be there with me. That was enough for him in that moment. And it made me feel seen, whole, a beautiful, sexy goddess.

He talked dirty to me too. . .
Want more? Get it at Amazon and iTunes.
Please Tweet or post on Facebook and forward a link from this blog post to anyone you think would enjoy my sexy story. Thank you!
TWEETS:
'Empowerment of a Threesome' audiobook by Sloane Fox now in iTunes http://bit.ly/3SomeEmpower Pls RT
Just launched!  'Empowerment of a Threesome'  – by Sloane Fox: MP3  http://amzn.to/gfqUH1 Pls RT