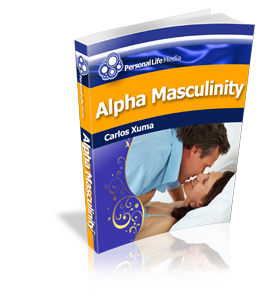 Alpha Masculinity Power Tools
Carlos Xuma, creator of Secrets of the Alpha Man, The Dating Black Book, and
The Alpha Lifestyle: Triple Threat.
If you're not getting the kind or amount of sex you want, it could be that you're giving off
the wrong "nice guy" vibe. Whether you're out every night looking for a new woman – or
you've been with your woman for 60 years – managing your "Alpha" masculinity so that
you turn her on is a practice.
Discover your own personal seduction system. Leverage your natural, masculine confidence
by developing a Power Zone of excitement, trust, authenticity and masculinity that she needs
to let go and allow herself to feel massive sexual attraction for you.
Finallly, step-by-step instructions on how to unlock any woman's "seduction blueprint." In
this segment, learn to create the bulletproof seduction game and masculine confidence that
creates ravenous desire.
Carlos Xuma shows you exactly how to man-up the way women WANT IT.

Please login or register for Revive Her Drive to view this content.