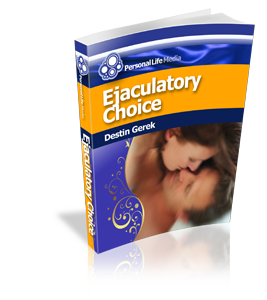 Ejaculatory Control and Beyond: Enjoy Orgasmic Experiences With Her in Confidence and Relaxation
Destin Gerek, internationally recognized expert on the Energetics of Sex™, Certified Somatic
Sexologist, and creator of Orgasmic Mastery for men.
If you can last longer, you can have better sex. And that's just the tip of the iceberg when it
comes to your male orgasmic potential.
Yes, you can choose when to ejaculate. If you practice these techniques and gain an
understanding of the male anatomy. Even better, you can begin to separate ejaculation
from orgasm, so you can have non-ejaculatory full-body orgasms. Then when you've mastered
that ability to separate, you can begin to have multiple orgasms. Yes, men can experience
multiple orgasms, similar to women.
Destin shares how our bodies have two systems that allow the separation of ejaculation from
orgasm. He tells you in deep detail, exactly what to do to transition from tense fear of coming
too soon to having full choice over when and if you ejaculate, experiencing full body orgasms
all through your body. Imagine her appreciation for you as a lover. Having "ejaculatory choice"
will set you apart from any other man she's been with. Destin shares the profound effects
orgasmic mastery have on your sex life and on your confidence around women.
If you are currently experiencing anything less than having great sex, for as long as you'd like,
and experiencing confident choice about when you ejaculate, this segment will open a whole
new world for you.

Please login or register for Revive Her Drive to view this content.