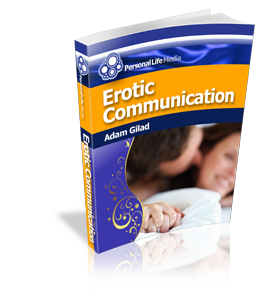 Erotic Communication – How To Start the Fire and Keep Stoking It
Adam Gilad, Creator of Erotic Mastery, Deep Attraction Online, Ageless Attraction and
Attract, Connect, Inspire.
Award-winning writer, producer brilliant teacher of communication and intimacy, Adam, in
this segment will teach you erotic communication techniques that lead her into her full,
surrendered, trusting sensuality.
Learn to seduce her for her sake and find a spiritual connection that spirals into bliss
beginning with the sensuality of language.
Discover three easy tips: "Developing an Ear," "Connecting Her Beauty to Her Personality,"
and "Effective Non-Verbal Communication" that are guaranteed to turn her on and
empassion her to you.
Even if words and speaking are not your strong suit, Adam can give you the short cuts to
open her heart and imagination… which open her body.
You will want to listen to this over and over because Adam's oratory skills are positively
inspirational.

Please login or register for Revive Her Drive to view this content.