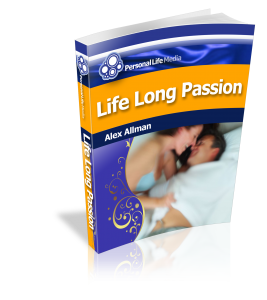 Beyond Just Orgasms: Building Trust, Deep Intimacy and Lasting Passion
Alex Allman, creator of The Allman Report: Advanced Sex Tips Newsletter, Revolutionary Sex
book and Passionate Lover, Passional Life program.
This isn't yet another orgasm technique talk. Want to know what the best lovers in the world
do? Want to know how you can have inspired sex? Ready to discover sexual nirvana?
Seriously. Find out what is BEYOND your orgasm…
Learn what women really need to create an unforgettable sexual experience. Take her PAST
HER PLEASURE LIMITS into ecstatic states she didn't know she was capable of. Unwire the
blocks that prevent her from exploring her deepest sexual fantasies. And learn how to be the
man that can create the safety she needs to completely surrender as well as how you can
learn to surrender into your own passion pleasure.
Discover 3 key strategies (easy!) to engender her surrender:
1) You Go First
2) How To BE With Her
3) Be the Guy Who Is Prepared To Go All The Way THERE
Alex Allman has been to your sexual future and he is going to tell you exactly how to get there.

Please login or register for Revive Her Drive to view this content.