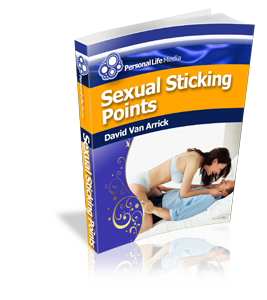 Sexual Sticking Points: Master Keys To Maximum Sexual Arousal
David Van Arrick is the creator of Sexual Mastery 101, Secret Orgasm Tips and Ejaculation
101. He's a master hypnotherapist and NLP practitioner as well as expert in Taoist sexual skills.
Sexual sticking points block your ability for complete enjoyment of sexual expression. Learn
the common types of sexual sticking points and how to remove or overcome them including
penis and body issues, shame or guilt, sexual hyper and hypo arousal syndromes and penile
thinking.
Sexual inhibitions and low sexual arousal are the primary issues that hold a woman back from
enjoying her sexuality. Inabilities, fears and body issues are key, as is lack of knowledge from
both sexes.
David also teaches the Four Pillars of Sexual Health in this all-important discussion that can
mean the different to you of a lifetime of great sex vs. a lifetime of frustration. Sex over 50
can be the best sex of your life. Find out how in this revealing discussion that will definitely
acquaint you with some completely new concepts.

Please login or register for Revive Her Drive to view this content.