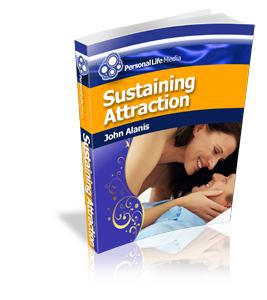 Learn the Skills of Seduction Once, Leverage Them for a Lifetime: 5 Principles for Engaging and Sustaining Attraction
John Alanis, creator of Women Approach You, show men how to get women to approach you
first no matter your looks, age or income.
20 years from now, these five tenets of attraction will still be serving you, getting you more
sex, more often. Attraction is learnable. There are a biologic set of behaviors that attract
and repel women. Women decide to have sex with you based on feelings. Women are a slow
burn – taking it easy as you warm them up is key. And you must have a level of personal
authority that allows them to be seduced by you.
Learn how to both engage and sustain attraction, even if you have been married 50 years.
Overcome the "natural divergence" that occurs in relationships over time. Create
"fun conditions" that give her the variety she craves.
Become the "cool guy," the perfect archetype to attract women — cultivate your ability to
give her the security and comfort she needs with the fun and variety she craves.
If you want to be THAT GUY who confidently escalates his woman's surrender to her natural,
sexual self, take John's solid advice today.

Please login or register for Revive Her Drive to view this content.