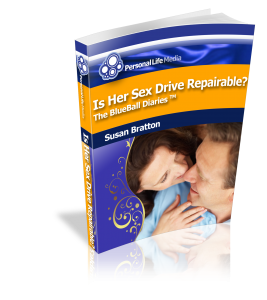 Four men who are frustrated. The lack of physical intimacy (sex) in their relationship feels
like a hopeless situation — it's getting worse. Before you read their gutt-­wrenching stories,
know that your situation may be too far gone.
Historically, has your wife NEVER been interested in sex? Not even when you were courting?
Might she be diagnosed as frigid? (or is she cheating?) (or a closet lesbian?) Are you too angry
to want to take action at this late date? The proverbial train has left the station and you are
choosing to suffer in silence.
Please
login
or register for
Revive Her Drive
to view this content.