Please Help! Rate Your Favorite "Sexless Marriage" Headlines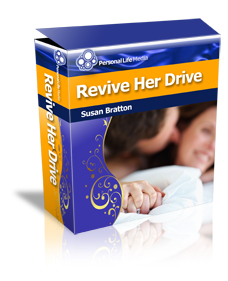 Update May 11, 2011: In one day I received nearly 100 responses. Thank you everyone!
Here are the winners:
Rekindle Her Libido
Hot Sex With Your Wife
Red Hot Sex Wife
Master Her Love Chemistry
3 Steps to Primal Lust
Reset Her Brain Chemistry
Turn On The Woman You Have NOW
Become a Master Seducer
Turn Her Into A Pleasure Seeking Device
Runner's Up:
Erotic Adventures
Take Her Past Her Pleasure Limits
She Wants You As Much As You Want Her
Seduce Your Wife Into Bed
May 10th, 2011
Please help! Rate your favorite "sexless marriage" headlines.
http://www.surveymonkey.com/s/ReviveHerDriveHeadlines <===Click Here!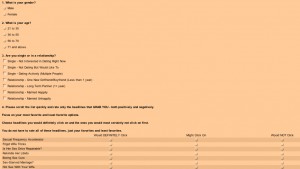 We're readying "Revive Her Drive," a new program that helps any man in a sexless marriage rekindle his woman's libido in 4 steps.
It explains the weird and real reason she stopped wanting sex from you too.
If you would take 5 minutes to rate a few of your favorite headlines, I'd be forever grateful.
Please feel free to send this link to anyone you know who would enjoy sharing their opinion on this issue.
Here's a Tweet you can retweet for me too:
Please help! Rate your favorite "sexless marriage" headlines.
http://www.surveymonkey.com/s/ReviveHerDriveHeadlines
With love,
Sloane Fox