Now That He Thinks of Her As A Sexually Starved Women, Both Their Perspectives Have Changed For The Better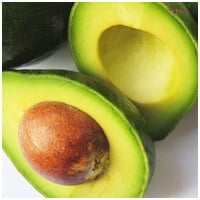 You will want to read Roger's letter below about how is wife has never had an orgasm and she really doesn't like to be touched.
Susan,
I just must write you! After getting started listening to and reading Revive Her Drive, I realize how much hard work you have put into your material.
I am amazed.
What I especially like since I am a dense, do-not-get-it-kinda-guy, is your "this is what is it" and more important
"why this is important."
You are so concrete that I think I could pour a sidewalk right into my wife's heart.
You're so kind too.
You never act like, "Oh, you didn't know that!"
I have longed for an expert lady to take me into her bedroom and show me how.
My wife is a non-sex talker.
If a love scene comes on the TV, she turns it off immediately.
I am getting her take. If you talk about it, the mystery and wonder of it vanishes!
But, following some of your suggestions I see her already starting to melt!
But I have a major, "I have-no-idea-how-to-fix-it barrier."
(Realize too, that I have learned the danger of putting pressure on her by attempting to fix her).
I am working slowing with "yes" offers and giving her positive
feedback on the things that please me.
But I am not sure about the underlining issues involved.
My wife has never, after 40 years of marriage, gotten close to an orgasm.
Now, for your information, I am not making this a goal. I am learning to live in the moment-taking her into my space. But I
would just like to give her a finger clawing passion so she would rip my back off!
I so want to turn on her desires.
For a bit of background. My wife has dry skin-so touching her breasts is not pleasant let alone fingering her below.
If you suggest, "Go to the doctor," she will resist. She thinks doctors like to experiment.
Last night, I succeed with a back rub which she absolutely relished.
I simply mirrored her circular, mid-range pressure. Before then, I know how touching your parts without the proper whatever drives you crazy.
But I got it last night-and after 30 minutes, I was able to draw her into a fairly active time of intimacy. Thanks loads for that!
Going on, to use a lube is messy for her. She thinks of doing oral as dirty. I can't use a vibrator anywhere on her body-it would run her mad.
I have made a major shift in my thinking recently. Before I wasn't sure she had any desire.
But now I think of her as a sexually starving woman!
Just that alone has transformed her mood.
Perhaps all I need is to keep studying your inspiring material.
Thanks ever so much,
Roger Willing
Susan's Note: I suggested to Roger to try organic avocado oil instead of lube for his wife. If she has dry skin, she's likely very sensitive to manufactured products like lube.
Organic avocado oil is all natural and feels really wonderful on the skin and particularly on a woman's genital area.
If you buy it, get it at an organic grocer and be careful not to buy one that is very green or dark. Get one that is light in color.
This is what you would use to make salad dressing, so it's entirely edible and nearly odorless. You can rub it all over her and then lick it up!
With Love,
Susan Bratton