HOW To Discuss Your 'Relationship Values' With Her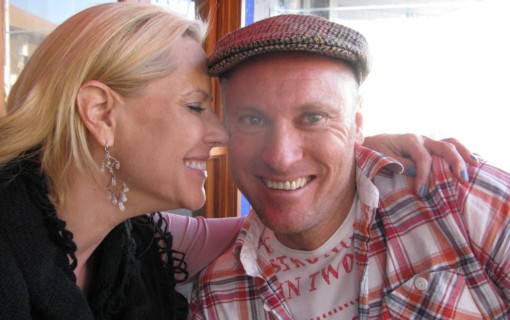 Good for you for taking the step to get clear on your relationship vales.
Understanding each other's needs is the foundation for a relationship that deepens in intimacy over time.
Your needs and your partner's needs are completely different.
You will follow the Platinum Rule now, treating your partner the way they want to be treated… so they can do the same for you.
Sure, you may have some overlap, but likely your lists are quite different.
I'm going to show you how to come up with your Relationship Values and then how to talk to her about it and do this exercise together.
Why do you want to do this?
Talk about your needs?
Because it gives you an opportunity to let her know how important touch, intimacy, passion, and affection are to you, as well as any other things you are not getting that you long for, hope for and desire.
Secondly, Relationship Values are like "chick crack."
Women love to TALK about relationships.
So her getting to talk to you about your relationship will be exciting conversation for her.
If you listen attentively, keep your eyes on her and try very hard to understand what she's saying, she'll feel so close to you.
You can tell her you got this book off the Internet or you can just wing it.
Relationship Values was formerly only available as a part of the Revive Her Drive program. If you click on the book image now, you will go to a special page where you can purchase the book as a standalone download without buying Revive Her Drive.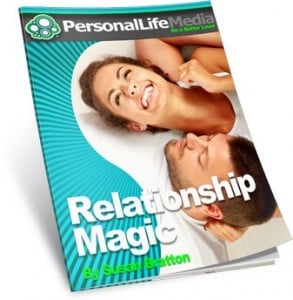 First, here's an example of a couples' Relationship Values:
Lauren: Security Freedom Honesty Variety
Robert: Passion Honesty Growth Fun & Adventure
Lauren wants her man to take care of her. Financially. In body and spirit. She wants some freedom to do things that her more introverted, home-body husband, Robert, may not want to do with her.
She wants total honesty from her partner. No BS. Total truth. No matter how hard it hurts to say the truth. And she wants variety. Routine makes her crazy. She likes to learn new things and do new things.
Robert wants passion. He likes to touch and be touched. He likes a lot of lovemaking and to try new positions and things. He needs Lauren to keep her attention on him getting that sexual attention.
He prefers total honesty and needs it to feel like he's safe in his relationship. He wants growth. He likes Lauren to push him 'cause she knows what he's capable of. And he like Fun and Adventure. Being an introvert, he loves Lauren to come up with fun things for them to do. Which is a good fit for her, 'cause she likes variety and freedom.
Before Robert and Lauren knew what their Relationship Values were, Robert kept pushing Lauren for sex and she kept resisting.
Until she understood it was the #1 single reason Robert was even IN a relationship she just thought he was annoying and NEEDY.
Then she realized, yes. Robert needs my touch, my loving, my attention. When I wear lingerie, when I stroke his hair, when I walk around naked a few extra minutes so he can see my nude body, when I kiss him a lot… he's soooooooo much happier!
She finally understood it wasn't always intercourse he desired. That it was physical affection of all varieties.
That's one example of how Relationship Values can get you both a level set of what will truly bring joy to you both.
Here's how I'd do this.
Take her out to dinner. Bring the eBook if you're a Revive Her Drive customer or just bring a pad of paper to take notes.
Tell her you want to begin to explore her Relationship Values.
Explain it to her. Make lists of many values for consideration, either from in the Relationship Values Workbook, or from the list you create from your own personal wisdom and desire.
Then rank order them.
Would you be in a relationship if you couldn't get X? How about Y? What could you NOT LIVE WITHOUT?
Would you leave if you couldn't get this?
For Lauren, she cannot be in a marriage if her man cannot provide a secure home and health care.
She'd rather go it alone.
For Robert, if he can't get that touch he craves, he'd rather go it alone.
Get really clear on what a particular word means to your partner. Don't assume you know.
Ask. Probe. Listen.
She will love this conversation.
And I hope you will email me thanks for helping you get a level set on her needs and yours.
I expect soon that you will tell me that single evening was a point in time when your relationship starting getting better, more passionate, more aligned.
Even if she won't talk to you about sex, she will talk to you about VALUES.
Give it a try and let me know how it goes.
If something in this is unclear, ask me.
Good luck! Have fun!
With Love,
Susan Bratton
P.S. When you take her out, get her doors, tell her she looks pretty (give her a specific reason, not a general reason why she looks pretty that night) look her in the eyes and sometime during the night, touch her back, her arm or her leg with a dry hand and gentle but firm pressure.