What is the difference between the Seduction Summit and Revive Her Drive?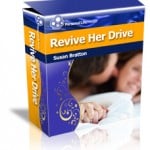 Susan,
Thanks for your concern!
I was having second thoughts about purchasing Revive Her Drive and decided to review the free downloads before making a final decision.  I have now decided to purchase the program, but first I have one question .  You mention something called the "Seduction Summit" at the end of   "21 Mistakes" audio.  When I googled that, it says it is included in "Revive Her Drive".   I don't see it in the listing of what's included in the program.  Where will I find that when I purchase?  Thanks!
—David
Hi David,
That is a confusing part of my product because when I started the project, I called it Seduction Summit and then when I go further along, I realized I wanted to name the whole program Revive Her Drive so it was more specific and could be better understood for what problem it solves.
So the Seduction Summit is the core 12 interviews I did with specialists who explain what a guy can do to turn his woman on, even if she's shut down. Then then I figured out a 4 step plan (the 4 Elements of Revival) by really listening deeply to what the experts said and creating a model that guys could follow. Each man's situation is totally unique, so it's important that there is a framework that anyone can use and then tons of options for ways you can personalize and customize your particular approach.
So both the Seduction Summit and Revive Her Drive are the same thing – it all comes together in one location. You would purchase access to the membership site where you get unlimited downloads of all the content that's there now and all future content that I add to the program.
I hope that all makes sense and if it doesn't, just ask another clarifying question so I can really help you.
Thanks so much.
With Love,
Susan Bratton