Awaken Her Genitals With Expanded Orgasm Stroking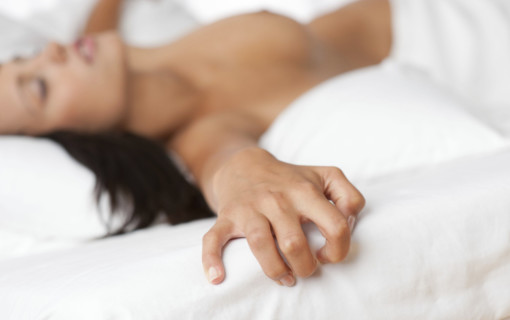 THIS METHOD for giving your woman multiple, stacked, ever-increasingly delicious orgasms results in:
– Beautiful, lush engorgement of her whole genitals,
– She'll experience expanded sensation,
– Your intimate feelings for each other will increase,
– She will appreciate you more,
– She'll likely want more intercourse and it will feel even better to her,
You two will learn this skill together. As you are learning the strokes, she's learning to feel them. Erotic play dates are fun.
Expand Her Orgasm Tonight, EHOT for short, is a genital massage technique where the man uses specific stroke patterns to give his woman multiple, stacked, sensation-expanding orgasms.
It's known as the "30-minute orgasm," "orgasmic meditation," "EMO – extended massive orgasm," "DOing – deliberate orgasm," to name a few.
DOing your woman will engorge her so that she wants you inside her, because it
will feel incredible, maybe even for the first time in her life.
***********IMPORTANT POINT*****************
She may suddenly GET what all the fuss is about with regard to intercourse, coitus, the actual penis in the vagina kind of sex because it's going to start feeling REALLY good when you get her properly engorged by doing this Expanded Orgasm stroking.
***********IMPORTANT POINT*****************
I'll explain HOW Expanded Orgasms works tomorrow, and for today, I want to tell you WHY the practice of DOing is so powerful by sharing a few extremely valuable blog posts by our Sensual  Ambassador, Sloane Fox:
WHY I LOVE SEX NOW – AFTER 25 YEARS OF NOT REALLY ENJOYING IT
MY YONI AWAKENING TELL-ALL (Sloane Fox)
WHY GETTING HER ENGORGED MAKES YOUR MEMBER FEEL BIGGER AND BETTER
Please feel free to email me any questions you have or post comments on the blogs.
I hope this has opened a world of potential for you and your lady.
And remember, she is likely SHY about opening herself to your scrutiny.  Go very slowly. Turn down the lights. Make a comfortable next. Even bring a mirror so you can explore her anatomy and learn your way around and show her.
SLOW.
Small offers.
No goals other than her comfort, pleasure, your mutual growth and love…
I'm so excited to be sharing this with you.
With Gratitude for Your Trust.
With Love,
Susan Bratton