How To Find Her SPOT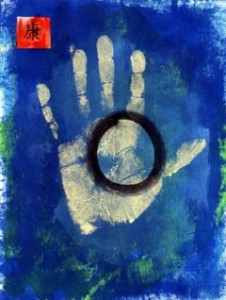 There is no spot.
There's no G-Spot either.
There's no perfect spot on a woman's anatomy, that if you just find it, will make her have orgasms.
The G-Spot is actually a G-Area, and it's vast and all up inside her.
The G-Spot is a euphemism for the urethral sponge, which looks like this and has a matching sponge between the bottom of her vaginal wall and her rectum.
The clitoris isn't a spot, it's a wishbone and the legs (also called crura) go back inside her.
Let go of your need to find a spot.
Rub her everywhere that feels good to your fingers and feels good to her body.
A consistent stroke she can count on, that once it starts to feel good, is what you need to keep delivering, until she orgasms. That's the trick.
If you find a spot that is giving her good feelings, just keep the stroke you're doing going. Don't improve it. Don't move it. Just hold and deliver.
If the spot that's feeling good to get stroked stops feeling good, stroke around until you get another good bit of feedback from her.
Then stroke that just as you are when she likes it. Don't change it. Just deliver.
As soon as she knows you'll stay and hold that stroke, she can relax into it, count on it, and go into her orgasm.
Dudes, slow down. Feel her. Feel her feeling herself. Stroke for her pleasure and for yours. Not to MAKE her come. Coax it out of her. Slowly. Surely.
Widen your stroking area. Stroke more parts of her genitals. Inside and out. Open up and find places she loves to be touched. Stroke and stroke and see what she responds to.
And the more you stroke her entire body, the more you'll move her toward having orgasms of all kinds. From full body, to cervical, to breast, to kissing, to oral… You woman has the capacity to orgasm from any kind of stimulation, as long as it's arousing for her.
Open up her neural pathways.
Turn her body on.
Stroke all of her until she can orgasm from many kinds of stimulation.
It just keeps getting better.
With Love,
Susan Bratton
Download our free female ejaculation eBook to learn more.