How Tom Applied The 4 Elements of Revival To Turn Around His Sex Life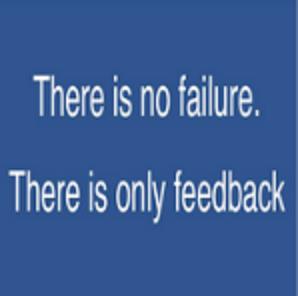 Hi Susan,
First of all, WOW! I was certainly not expecting this much personal attention as I know you work with thousands of clients so THANK YOU for that.  I promise not to abuse it.
As far as what has been most eye opening about Revive Her Drive, in a word; everything.
To be more specific, you said "There is no failure, only feedback."
That really changed how I interact with my wife now.  For example, I recently told her I felt we had not been communicating very well lately and I would like to fix this.  I was only asking because we had been having some miscommunication with picking up the kids from school and other activities, etc.  What I got was about a half hours' worth of her unloading on me all her frustrations with my lack of communication in general and how she felt I did not care about her and the kids anymore and how could she make love with someone who didn't care about her.  Which sadly I have to admit was true as I was "checked out" of our relationship due to all my pent up frustrations. (that downward spiral you described
Using your advice, the first thing I said was, "Thank you for that."  And then proceeded to admit my failure and that it was my fault but I do still care and would like to fix this.  Without that "no failure, only feedback" mindset, I would otherwise have been tempted to just return her anger in kind and point out what I thought her failings were.  Instead I just said "thank you".  I followed this up with another "thank you for sharing your frustrations with me yesterday, I hope we can talk about this more" the next day.  I guess when you talk about overcoming resistance and getting to the bottom of it first, one needs to be prepared for the answers you get and take ownership of it.  Intimacy certainly will NOT be on the table until these things are addressed.  Being the typical clueless guy, I thought it was her problem with a lack of drive.
The second thing was your emphasis on the Relationship Values to get the conversations started.  I was tempted to just gloss over those as my wife and I had been to marriage retreats, etc. and thought we already had that stuff down.  We had even done a course on the 5 love languages.  These things helped for a while but never really lasted.  We had the inevitable 7 year itch, and again at 14 years, and now again at 21 years (and probably a few in between)  But when you suggested to do it again, things change over time, that struck a chord with me.  I know I have changed, so why shouldn't she have?  Also, in your overview reports you gave so many good examples of what some of these values might look like.  I never really had enough vision to be able to describe what I wanted.  I particularly related to your story of Tim saying in his value of passion, it was not just sex but you grabbing his buns, and sitting in his lap, etc.  We guys like to be noticed too!  And sometimes, we just love to look at you and reflect on what a sexy woman we have.
Another thing was all the info you have available in one place about how to be a better lover.  I always thought I was a pretty good lover, my wife had regular orgasms (clitoral only, mostly through oral) which I always gave her first before we made love.  But she always seemed anxious to get it over with.  I know now just how incomplete my lovemaking skills were.  What an incredible sensation it is to make love when she is fully engorged!  It feels as tight as before we had kids!  I would love to take this further and give her expanded and even squirting orgasms.  Just the thought of giving her that much pleasure makes me smile.  Obviously I need to fix our relationship first but at least I can learn these new skills so our lovemaking is that much better when it resumes.  I have become quite the anatomy geek thanks to you and your other experts.  I think I mentioned this in an earlier email but I subscribe to some other "experts" sites and newsletters but never followed up with any of their programs because to use Dr. Patti's terms, they were not the "right size offers" for me right now.  It's all fine and good to learn how to give your woman a squirting orgasm, but if she won't even talk to you, it isn't going to do much good.  That is why I appreciate how complete your program is and then when I am ready to move on, I know where I can find the resources that will get me the info I need.  This is truly a lifelong program and I look forward to the journey (and the homework, hehe)
Probably the biggest thing that helped me though was your regular blogs and emails.  Just knowing I am not alone in this and so many other couples are facing the same thing really helped me let go of my anger over my situation.  When you said "it's not your fault, and it's not hers either," I really felt a weight lifted off me.  I particularly related to your recent email from "Karl" about his not being the leader he needed to be (except my wife has not suffered from any abuse) otherwise, it pretty well described my situation.  I realize not all your clients (at least I hope not!) have as far to go as I do, at least I now feel there is hope even in my situation as long as I don't give up and check back in to my relationship with my wife.
Sorry for such a long response but I can't thank you enough for putting this program out there in such a "guy friendly" manner.  You talk a lot about helping us relate to our women on their level but I really think with this program you have shown that you know how to relate to men on our level as well, Thank You.
I will be happy to continue to share my progress with you.  Feel free to share anything I have said if it will help anyone else in their situation.
Tom E
With Love,
Susan Bratton