TEST DRIVE 'Revive Her Drive' – Limited, Exclusive Offer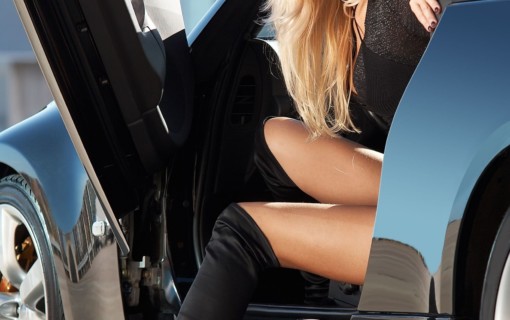 You are one of an exclusive group of men Tim and I have selected to TEST DRIVE Revive Her Drive.
We are opening up a 4-day window for you two days from now to get total access to Revive Her Drive for only $4.95.
If you are miserable in your sexual relationship, experiencing real, ongoing emotional pain…
If you know there's so much more to sex and YOU ARE NOT GETTING IT…
Imagine if you could coax out that saucy little vixen you once knew and loved to come play sexy games again?
Game ON!
You have been selected for a pilot program whereby you have 14-DAY FULL ACCESS to Revive Her Drive's:
ENTIRE expert Seduction Summit audio series
The special theme collections like Overcoming Resistance, Marital Passion and Seductive Sexuality
AND the step-by-step FAST TRACK eBooks that show you how to apply
The Four Elements of Revival
PLUS access to the private Member's Forum
and…
Unlimited downloads to ALL of your devices:
Home computer, work computer, smart phone, iPod, MP3 player, even burning the audio to CD's for home and car listening
FOR A FULL TWO WEEKS
Because you were referred to us by a trusted partner who believes we are a good fit.
We are opening up a 4-day window for you two days from now to get total access to Revive Her Drive for only $4.95.
Kick the tires.
Test drive a couple of  romance and seduction strategies on your lady and
SEE
HER
RESPOND
TO
YOU!
Get comfortable with the 4 Elements of Revival 4-step sex-life turn-around plan and see how it can work in YOUR specific situation.
Try it for 2 weeks.
If you choose to move forward and improve your intimate life, do nothing and you'll be automatically billed one additional $96 (our lowest price ever offered) ONE TIME ONLY.
There are no recurring fees.
You will have lifetime, unlimited access.
You can access your Membership Locker and the Forum from any browser on any computer anywhere in the world.
And you can continue to enjoy unlimited downloads to all your devices AND lifetime access to all new and updated content too.
If you decide Revive Her Drive is not right for you at this time, simply cancel within 14-days by emailing [email protected] with your order number and we'll make sure you are not billed the incremental $96.
Full access to get YOUR QUESTIONS ANSWERED for only $4.95.
That's how certain we are you'll be inspired, motivated and that you will now have the tools and plan to…
…move your woman from shut-down to turned-on…
…or from so so to more-sexy-than-you-can-imagine!
Tim and I are here to support you, as are the other men in the Forum on the same path that will hearten, solace and connect with you.
This Test Drive has LIMITED availability.
We are forcing others to wait.
If you give up your TEST DRIVE slot…
…your opportunity is GONE.
The Consequences of Waiting:
One less day she's squirming on your lap, affectionately nuzzling and appreciating you.
One more night you're lying there miserable, her cold back turned from you, instead of cuddling you naked, giving you sloppy, wet kisses.
Never getting that "THING" you want because your woman won't try something new. ("It's been 12 miserable years since I've had a BJ…")
Finally ending up paying full price ($197 initiation PLUS $17 each month ongoing for Forum and Membership Access) because you HESITATED.
Yes, Revive Her Drive CAN help you awaken her sensuality.
Because with the support of  our dozen specialists, we show you how to stair-step her into her sexual potential…
(even after 10, 20, 30, 40  years or more of cold shoulder avoidance and threats of anger)
…by first romancing her,
then awakening her body,
then opening her sensually
and finally, by leading her into her sexuality.
In TWO DAYS you will get an emailed titled:
"TEST DRIVE – ACCESS NOW! [Revive Her Drive]" with a link to this exclusive TEST DRIVE offer.
We are strictly limiting this trial program.
We may never offer this again.
Get in while you can or this ship will sail WITHOUT YOU.
Over the next five days, I'll be sending you more details. Look for these emails:
Salty Bar Maid In Pretzel Position [Test Drive]
Peek Behind The Veil [Test Drive]
Potent Offer Neutralizes Her Evasion Tactics [Test Drive]
"I experienced this weird effect." [Test Drive]
"She actually begged me to, 'Put it in!" [Test Drive]
You'll thoroughly enjoy the stories of guys just ahead of you on the road to recovery.
With Love,
Susan Bratton
Note: If you unsubscribe below to THIS email series, you will stay on the general Revive Her Drive list but YOU WILL NOT RECEIVE the Test Drive offer.