Whoa! Cowgirl Style: She Grabbed My Package And Literally Begged Me To "Put It In!"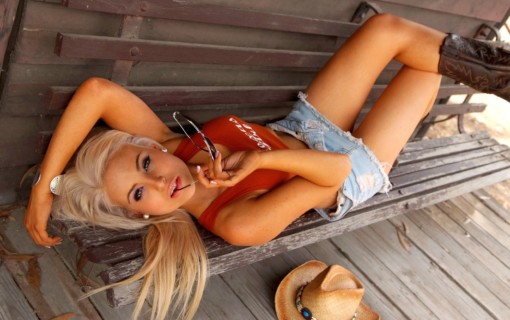 Hi Susan,
Just listening to the Fast Path To Passion call from last weekend. Click here to listen to a replay. It's so unbelievable how many couples are facing the same issues and when I listen to these stories and the way you talk, its like you're talking right at me.
I bought the series the day you launched it and started the summit immediately. I've been through the entire series once and going through it again. ( I have it on my mp3 player and listen while driving). I've learned so much, its crazy.
For starters, we went through the Relationship Values exercise together last week which was cool. I saved a copy of what we wrote down…very helpful.
Next, I started implementing what I learned and started with "appreciation/attention" tactics. Last Friday I gave her my very first full body massage. First off, she's not very comfortable with being naked in front of me. I managed to get her completely naked which was HUGE for me and she let me do front/back. It was the first break-through.
Then, the next night I invited her to watch a movie of her choice at home so we did. It was a "chick" flick with lots of kissing moments, etc (i actually enjoyed the movie). I cuddled with her during the movie with real no intent to have sex. However, at the end of the movie, I had this feeling that she was a tad bit hot and I sure was. So I made a move by saying, "that was a great movie and it was "hot" with all the kissing".
We ended up in the bed where I began to use my newly learned techniques and started stroking her Yoni with her panties on, then under the panties, and eventually they came off. I continued to really focus my attention and energy on her Yoni without touching any other body part and listening to her.
This really works, she was so wet!
I wanted to give her an orgasm and not have intercourse, but after about 20 mins, she begged me to "put it in". The first time I said, "no, i want you to cum", she then asked again, literally grabbed my package and brought me to her. And finally, this is cool…she's the missionary type and that's really it, but this time, she took the lead and put me on my back and rode me!!!
So that's my story for now and I know its going to get better. I need to work on my ejaculatory control and next get her to give me a BJ, cuz in the ten years we've been together, its NEVER happened and I'm dying for one….(its been 12 years Susan since my last BJ…)
Thanks so much for "listening" and the great program you put together. You're awesome and BTW like you don't know this already….you're beautiful!
Darling W,
You have made my heart swell with proudness for your accomplishments.
So much, so fast!
What a sexy story.
Yummy.
You are going to get that blow job. I just know it.
Reminds me I should do a little blog post on how to approach getting a BJ.
Would that be helpful?
With Love,
Susan Bratton
Get a copy of our FREE eBook to learn how to make her beg for more lovemaking.