Inability To Have Intercourse for 15-20 Years [Mailbag]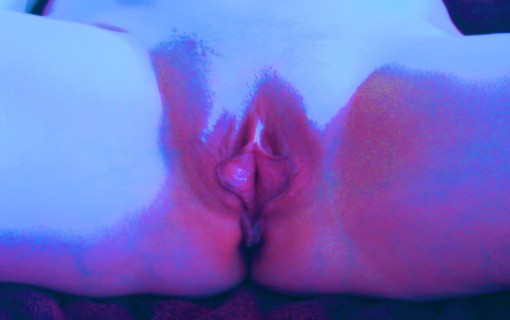 Question:
If intercourse and touching and kissing her on the vagina are not possible, what suggestions do you have to help us become more creative?  She has been very limited with this over the years.  Doesn't even desire to french kiss.  She only climaxes by rubbing herself on my erection (lately only through her panties) now. For many years she has had pain when I tried to insert my penis.  I have been careful not to push any further because it hurts her.  I am an average sized man and usually when "we" have tried (I say "we" because she would LIKE to have me come in) and this has been AFTER her climax (she has become somewhat engorged by that time) she still has pain.  She has tried estrogen cream and that has not helped.  She is quite dry, not just in the vaginal area but her skin is dry…probably some because we live in a northern climate and she is also 65 so age makes a difference.
Anyway, inability to have sexual intercourse as such has been a problem for 15 or 20 years.  It's the same pattern over and over again and I would like much more variety.  After reading and listening to your materials I have realized my role as a leader and teacher more and have stopped complaining in my mind about her being passive.  Anyway, I need some ideas on how to overcome some of the religious and medical concerns and yet still be creative in our sex play. — Doc
Answer:
Hi Doc,
Take her back to the gyno and talk to him or her about Hormone Replacement Therapy. The HRT breast cancer scare was negated by research that the media failed to cover. Also check to make sure there's not a persistent vaginal disorder of some kind.
You may need to supplement her HRT with progesterone or estrogen cream. There are many kinds from which to choose and you may have to try a few before she finds the one that works best for her.
Natural Estrogen (Natural Estriol USP) vs. Phyto-estrogens
According to NaturallyBetter.net, Estriol should not be confused with phyto-estrogens such as Black Cohosh and other herbs used to try to boost estrogen levels. It is real estrogen.
Natural Estriol is developed through DNA technology. Sterol analogues found in many varieties of plants (wild yam) are combined with specific bacteria (microbial fermentation) and the resulting molecule is bio-identical in chemical structure to the Estriol produced by the human body. There are no animal or human products or by-products.
If that doesn't help, take her back to the gyno until you go through a series of trial and error tests of a couple of creams and HRT combinations until she finds the mix that gives her relief. Go WITH HER to the gyno and be her advocate. It's confusing!
AND, in addition to the HRT and internal cream that will help with vaginal lubrication, start putting more lubrication on her vagina externally.
Start stroking her whole vaginal area with organic avocado oil.
She needs to have lots of healthy moisture put into her body and to be engorged by your hands on her outer lips, inner lips, clitoris, inside her vagina…
Since you said she's dry all over, why not give her a full body massage every day or two so her skin gets moisturized too? Her body will wake up to your touch and she'll feel more supple all over.
Make sure the lighting is VERY LOW. Maybe just a candle or two. I'm sure she's super shy about her body. Do everything you can to make her comfortable. Consider nice music and make sure the room is her perfect temperature, even if you are hot. This is all about getting her to relax, open up, turn on, feel good…
GO SLOWLY.
She's shy and inhibited so be very, very kind, slow, sweet and take your time. Give her a genital massage a couple times a week without asking for any sex. This time with her is just to get her blood flowing to the vaginal area to increase her healthy tissue.
If she gets turned on, make sure you've trimmed your pubic hair way back so it's not scratchy. Let her get off the way she's used to, by rubbing on your erection, until the avo oil massages start to get her whole vulval area very pillowy and soft and feeling really good with the manual stroking. Then suggest she rubs against your erect penis with avo oil on both of you.
Have her use that avocado oil when she gives you a hand job if she desires to give this to you. But disconnect sex from the genital massages at first.
Do not make this genital massage a quid pro quo to get sex from her at first.
Over time, if she starts to want you more, just put the tip of your penis inside the very entrance to her vagina as you are continuing to give her erotic massages.
After a few weeks or months, lie down beside her and stroke her whole vaginal area with one hand as you hold her in your other arm and kiss her neck and breath in her ear just a little. Kiss her eyelids, her forehead, her cheeks. Don't kiss her lips until she kisses you.
Wait for it, Doc.
This could take 3-4 months.
When she starts wriggling or moaning a little from the massage and kisses, start lightly rubbing the soft pad of your fingertip in circles and strokes up and down and back and forth across her clitoris with a LOT of avocado oil on your finger.
When she responds to this whisper light angel stroking finger tip on her clit, continue to give her a very consistent stroke exactly the same way with out changing for at least 20 light strokes. She if she orgasms.
Women need a consistent stroke to surrender into to come. Don't change it up and go crazy – when she responds, just keep delivering.
After 20 strokes or so, ask her if you can continue or change it up. See what she says.
This is all for her health and happiness.
I hope she'll go along with you.
Let us all know how you do!
Are you stymied by your woman's health problems?
Has she stopped wanting to be intimate because of hormones, menopause, chronic pain, fatigue, vaginal pain and dryness, hysterectomy, inability to orgasm, loss of libido, low blood pressure, endometriosis, even semen allergies and possible yeast infections or other issues?
Do you feel disempowered because your woman's problems are "ladies issues?"
Dr. Deborah Metzger is one of the world's leading gynecologists/endocrinologists. She specializes in hormones, thyroid, adrenal issues and women's sexual and reproductive health.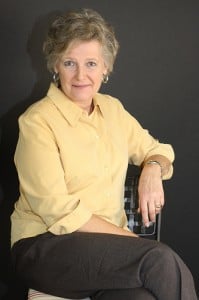 COMING SOON!
I sat down with her and got answers you can use to all of these issues and more and they are coming in Month 3 of the Revive Her Drive Membership program.
You can be an advocate for your lady's health. And when you listen to this dialog with Dr. Deb and I, you'll see that it's really not that confusing and there are real and rapid solutions to so many of the niggling problems that are easily treated.
Get informed, get involved, get your woman healthy so she can go back to enjoying her sexuality with you.
One listen to this and you'll feel confident about getting involved and know that there are not only pharmaceutical solutions but plenty of over the counter solutions you can try yourself.
Dr. Deb is available via Skype and phone to support you – she will charge her regular rates, so make sure you talk to her nurse about the costs first and your insurance coverage. Email her at [email protected]
With Love,
Susan Bratton