Each month you get additional content that will help you recreate the intimacy and sensuality you want in your relationship. The subject matter is staged such that, in a perfect world, you're getting the right next piece of expert advice to help you continue to make progress in warming up your woman sexually exactly when you need it.
By now you have likely read about the 4 Elements of Revival and have listened to some or all of the dozen interviews with my experts in Revive Her Drive.
This month, you might need to talk to your lady about your current state of affairs and to help you have that conversation, I've selected Otto Collins of LightHerUp.com because to me, he's one of the very best and most experienced experts in how a husband communicates with his wife in a way that is supporting and progressive without being confrontational or overwhelming to her.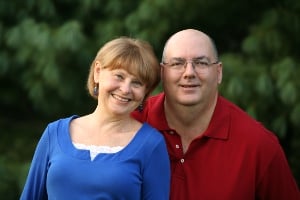 You will learn how to communicate and connect with your woman in such a way that she can't help but open her mind, heart and body to you.

Click Here To Listen
Please login or register for RHD Mastery Coaching to view this content.
Otto, and his wife, Suzie are the authors of these well-positioned, perceptive programs including, "No More Jealousy," "Magic Relationship Words," "Should You Stay or Should You Go," and "Restart the Spark," "Crash Course in Communicating With Women," "Relationship Trust Turn Around," and "Stop Talking On Eggshells."
In this excellent interview, chock full of actionable ideas, we talk about "Trust, Honesty and Listening."
Otto and I focus solely on men and your struggles to have open conversations about sexual issues with your lady.
Included are dialogues about:
The hallmark of a couple who communicates well: Honesty, Acceptance, Fair Play, Willingness to Apologize and the No Blame Diet.
Trust. What happens when you can't trust what your partner is telling you?
Immature communication behavior – how do you set your boundaries when your partner doesn't "fight fairly?"
Coping mechanisms for men who feel like their woman's natural verbal articulate nature puts you at a disadvantage in emotional conversations.
Common strategies women use to manipulate you and get out of really discussing an issue and how these strategies backfire on her.
Good "rules" for communicating fairly and compassionately.
How to set your intentions in a masculine manner.
How to stay centered and present to what is happening in a conversation or fight.
How to say what's "real and true" for you.
How to make her feel "listened to" and "communicated with" in a way that satisfies her.
How to posit your alternate opinion gracefully when you disagree with her.
Listen to this conversation and post below any insights or epiphanies you have and share them with us. If you have questions for Otto, email me and I'll get him to answer them for you. [email protected]
With love,
Susan Bratton