Make This Her Sexiest Holiday Ever [Sensual Gifts]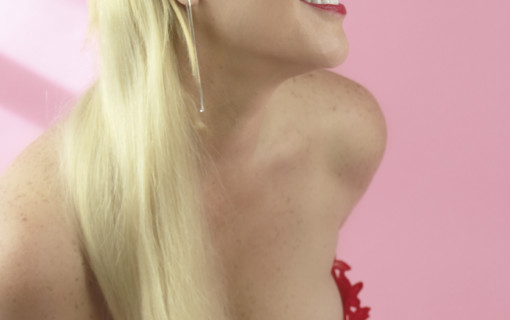 Free Audio "Sex Games" below.
If you do a crap job getting your lady gifts for the holidays I'm gonna be so mad at you!
Make this her sexiest holiday ever.
I've already loaded you up with SENSUAL GIFT IDEAS for as little as twenty bucks (and I have a FREE AUDIO GIFT below):
A surefire way to seduce a woman's mind, to open her heart and unwrap her precious pusspuss for you is through erotic communication.
She wants to HEAR you say sweet things.
She craves erotic talk in the bedroom.
She melts when you use the "voice of authority" as you're making love to her.
Here are three Aural Pleasure Gift Ideas for you.
#1 – Make her a playlist of her favorite sexy tunes in iTunes.*
#2 – Deva Premal is the gold standard for sexy chick music. If she's doesn't have any Deva, tuck a CD in her stocking.
#3 – Download this Sexy Games audio my girlfriend Jaiya made for me to give to you and burn it on a CD and wrap it up for her.

Jaiya walks you deliciously through "3 Sexy Games:"
– Sexy Smorgasbord
– Surprise Erotic Massage
– Sensory Stimulation Experience

Listen to them together in the car…
Talk about how you'd like to customize them for your boudoir delight and let me know how much fun you two have.
Happy Holidays.
Make me proud, Santa!
Note: Tomorrow I have the first of my Insight into Intimacy series with Calle of The Marriage You Want.
Titled, "Why She Says NO To Something That Feels So Good."
This is just for YOU.
Don't burn THIS to a CD and give it to her as a gift, OK!?!
Otherwise I'll be sending you to Marriage Counseling Tips to Avoid Marriage Separation and Stop Divorce!
*To give a playlist in iTunes, select it, click the arrow to the right of the playlist's name, click Give Playlist, and then follow the onscreen instructions.  Gift playlists can have up to 100 songs.