Why She Says No To Something That Feels So Good [TheMarriageYouWant]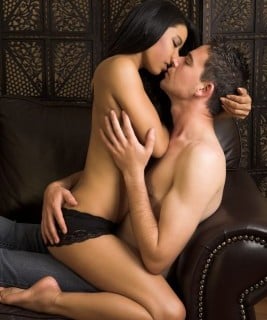 Free Audio Below "Why She Says, "No," To Something That Feels So Good.
Calle Zorro of "The Marriage You Want," is a kindred spirit,  focused like I am, on helping YOU create a deeper, more intimate physical and emotional connection with your wife. (All of this applies to girlfriends too.) Do yourself a favor and listen (it's free!) to prevent a lot of heart ache and unmet desire with your woman.
You know you could have a more passionate marriage.
You want that life-affirming range of erotic physical connection and deep emotional intimacy you are almost afraid to believe is possible.
I teamed with Calle to add HIS special magic to the techniques and strategies in the 4 Elements of Revival that are the foundation of Revive Her Drive.
Are you ready to be the kind of man who operates in such a way that your wife trusts, respects, admires, appreciates, values and looks up to you?
Calle has an eBook with forehead-slapping insight that will, upon reading 7 little pages, permanently alter the way you show up in the world and in your relationship to your wife — all for the better.
Get Calle's self-awareness shifting

free eBook

called:
"How To Change Your Wife Into The Kind Of Woman You Want Her To Be." Get it now.

Calle and I recorded a two-hour in-depth training session for Revive Her Drive customers that is Month 2 of the Mastery Series that is a benefit of Membership, along with the Forum where men support each other on the path.
That Mastery session is called, "3 Steps To Help Your Wife Express Her Sexuality." You discover how to give your wife the chance to pursue. And yes, with Calle's strategy, even the most shut-down woman will step up to this most positive provocation technique. You understand how you'll dismantle your wife's non-sexual perspectives, because you'll realize how they were set and how to overcome the fuzzy logic on which her beliefs are based. And finally, Calle shows you how to plant the seeds of positive sexual expression so she begins to think again as a sexually positive woman – which all women are – once you negate the underlying programming holding her back from her rights to pleasure as a human being.
Get a taste of Calle's genius with the FREE 10-part dialogue series called, "Insights Into Intimacy."
Hear a man (Calle) and a woman (Susan) talk you through the most difficult issues when a relationship is stuck in non-sexual, non-sensual, shallow negativity and how you can turn your marriage around within months with the insights and actions we share.
Why She Says No To Something That Feels So Good [Free Audio]
The first free dialog (below) in the series answers these questions:
Why does a wife say, "No," to sex?
Why does she turn down something that feels so good?
How is it that a wife can have little or no desire for sex?
And what can you do about it to instigate a turn around in her desire?
"Right Click" Here to Download


If this dialog is valuable to you, please feel free to forward this link to this page to your friends.
If you apply this insight and see positive (or negative) results, please post a comment below to share with other guys.
Keep an eye on your email for 9 more free audio dialogues by watching for [TheMarriageYouWant].
With love,
Susan Bratton