Help Her Ease Mental Roadblocks – [Dousing Your Burning Questions]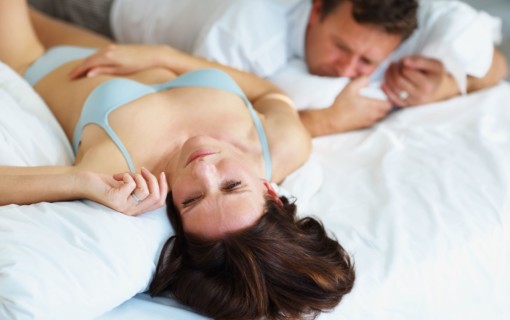 Chris wrote to me that, "His partner is open to the idea of squirting, however, sometime into the session, she puts up a roadblock – muscles tightening, mind racing – even with the most gentle physical touch."
"How can I ease her into more physical openness?"
Have you ever been in that moment of passion and noticed she's not tracking?
Her ardor is flagging.
Her turn-on is sputtering.
Noooooooooooooooooooooo!!!!!
WHAT DO YOU DO?
How can you get your woman back into her desire and escalate her arousal again?
Listen to this episode of Dousing Your Burning Questions with Sloane Fox and I where we help Chris "Ease Her Past Mental Roadblocks." 2:55
In less than 3 minutes you can get some free and valuable advice from Sloane and I.
Plus it's sexy and fun listening!
Chris – Help Her Ease Past Mental Roadblocks

(Note on some browsers you may need to "right click" and select "save as" or "save target as" to download the mp3 audio file.)
P.S. All us gals are reading this book ==>
from our friend, Michael Webb and LOVING IT!
I cannot believe the sexy objects you can play games with that are common household items.
We gals love variety, novelty and excitement and Michael proves you don't have to buy her new things to get her excited.
He also wrote:
If you haven't planned your Valentine's Day date, personalize Michael's genius ideas.
And, don't just give her a cucumber and some whipped cream… Get her a present, silly! I suggest one of the gorgeous items from Susan's LOVE COLLECTION.
If the little heart pendant with devil horns and a tail is still available, that's my favorite!
With love,
Tallulah Sulis