What Couples In OPEN Relationships Know That Monogamous Couples Don't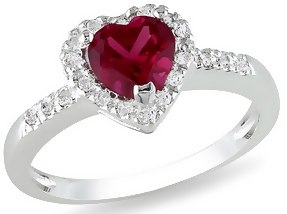 Couples who successfully love others in addition to their primary partner have a set of skills from which monogamous couples can benefit.
According to Deborah Anapol PhD, author of the 7 Natural Laws of Love and Polyamory in the 21st Century they include:
– High Self-Esteem
– Team Spirit
– Commitment to Growth
– Sex Positive
– Communication Skills
– Flexible, Creative, Spontaneous
– High Intelligence
– Accountability
– Ability to Multitask
– A Love For Intensity
– Appreciation for Diversity
– An Independent Streak
Why am I telling you this?
Because this is a good list for ANY couple, not just those who choose to love more than one.
People who navigate open relationships are operating at a very high level of communication.
We can learn from these pioneers, even if we don't agree with their lifestyle.
How are you and your partner doing at establishing a high-quality way of being together?
Do other couples model your behavior?
Are you working at the highest level of intimacy and communication you can?
Maybe you can print this email and use it for dinner conversation tonight as a check in on what you both want to bring to your loving?
I'll be adding my Revive Her Drive Mastery Interview with Deborah Anapol to Month 4 of the membership site.
In addition to discussing how to negotiate an open relationship…
We talk about her Western Tantra work in Pelvic Heart Integration which includes massage, genital bodywork, and sexual breathing.
We cover DESIRE and how the libido is designed to be a very strong life force.
We dig deep into how you can create safety for a woman so she can surrender to her sexual desire. And what you need as a man to feel safe.
Deborah explains how a man can feel his life force energy and cultivate his powerful presence.
And we discuss LOVE.
How can you feel the strongest feelings of love?
By expressing them.
You actually experience stronger feelings of love when you give love than when you receive it.
If you want more love, give it out, unconditionally and consistently and your life will be overflowing with all the love you crave.
If you haven't yet read my blog post review of Deborah's workshop, Reclaiming Desire, it's here.
If you want a formula for having and feeling MORE LOVE, read her book,
Some couples are so mismatched in their sex drive one of you is thinking about cheating. Instead, consider being open about your needs…
If you're interested in how an Open or Polyamorous relationship works, her book,
Deborah is the gold standard.
What a deep and thoughtful woman.
I am awed.
And I am blessed to have the opportunity to apply her vast wisdom to your needs for deeper intimacy in your relationship through the upcoming Revive Her Drive Mastery Interview.
In The Fullest Expression of Love!
With love,
Susan Bratton