When She Won't Kiss You Anymore [TheMarriageYouWant]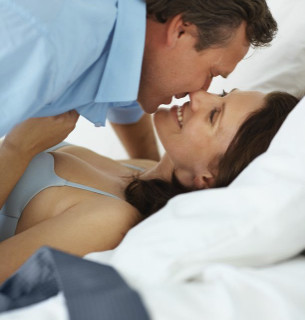 Insight Into Intimacy – A Dialog With Calle Zorro and Susan Bratton.
"When She Won't Kiss You Anymore" Free Audio
Hot kissing is the bedrock of a hot sexual connection.
What happens if your woman no longer wants your kisses?
For a woman, kissing is the most personal form of intimacy. Her face is her most personal and private space. What happens when she won't let you near her?
According to Calle, when you become a man who can manage your woman's mind, she will want to kiss you.
Learn how to safely penetrate your woman's emotions before trying to kiss her.
Get some excellent ideas for escalating from pecks on the cheek to deep, delicious tongue thrusting that gets you both fired up for more.
And find out what to do if your lady says she doesn't LIKE the way you kiss. Gahhh! Great solutions, deep wisdom and massive truth await you in this free dialog. Enjoy.
04 When She Won't Kiss You Anymore
"Right Click" Here to Download


How To Change Your Wife Into The Woman You Want Her To Be
With love,
Susan Bratton