Review: The Tantric Touch by Gabrielle Moore – Sexual Tantra Program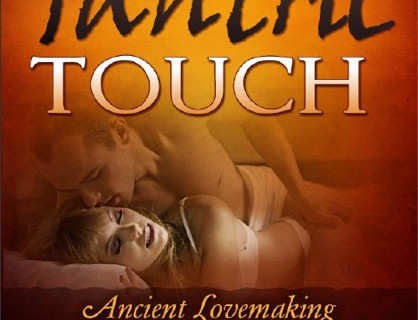 Tantric Touch is Gabrielle Moore's venture into Tantric lovemaking pleasure for couples. And what a pleasure it is when she shares with everyone about the essence of Tantra:
That Tantra is spiritual, sexual, sensual, social and special in the most intimate of ways.
What I Liked
Gabrielle defines Tantra as the weaving together of the sacred male (or yang) and female (or yin) energies.  These are also considered "God" and "Goddess" energies in ancient Tantric texts, and Tantric Touch draws its wisdom from here.
I love that she points out that that all sex has the potential to be sacred. She spends a good portion of this ebook making a connection between the sexual and the spiritual energies.
In her words, "casual sex" is about the kind of sex we have when we aren't being our true selves or when we don't care about the true self of the other person." In my mind, that's an extremely attractive attitude to hold about lovemaking. Count me in!
Gabrielle recommends taking a special day or night for men to focus with your lady partner on relaxation and pleasure during lovemaking. During this day or evening, she can have all the orgasm she wants. There is no need for your beloved to reciprocate. As the man, you are encouraged to her to ask for whatever she wants.
I also love the seven breathing exercises Gabrielle gives, all of which are fun, and easy to do. I've tried them, and they can get you super-turned on — full of Tantric "chi" energy, and ready to go for even more sensual fun and pleasure!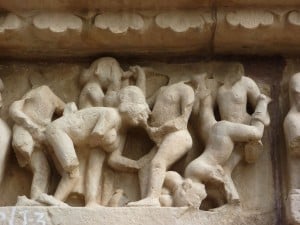 I particularly like her suggestion to use the "start and stop" method of male orgasm control, either during "God-worship" or united sex. Men, when you feel close to orgasm, during lovemaking, are encouraged to stop the stimulation and focus on moving the energy up from your lingam (or penis) through your body until the orgasm response has subsided.
Your wife or girlfriend can become skilled in recognizing this moment. She can help remind you by simply saying, "Just breathe, my love" and use her hand to draw the energy upward to your heart, just holding it there. This kind of win-win pleasure creation is bound to prolong lovemaking enjoyment for both partners when the stage has been lovingly set.
So what didn't I like?
First, I found there was almost too much information, especially in the beginning. I found myself wondering, what does this have to do Tantric touch? A few more references or links between the theory and the outcome would have been helpful.
Plus, I think she could have been more specific on how women could achieve their own multiple, expanded, extended orgasms. I counted approximately five paragraphs devoted to the topic of female "yoni" (or pussy) orgasmic pleasure.
In Tantric Touch, women are encouraged to ask for everything they want. However, your particular woman may not know exactly what to ask for. Or, she may not feel safe that day or in that moment. Men and women, as Gabrielle herself points out, are very different. They are polar opposites, yang and yin energy forces. What is easy for men is often very difficult for women. A man may know exactly what to ask for on his mile-long lingam (or so it seems!) while a woman may not have the slightest clue what she wants on her own enigmatic, ever-changing pleasure button. I know my wants and needs change from day-to-day and even minute to minute, and it took me years to fully appreciate this.
So, while there is some attention devoted to yoni pleasure, if our readers really want to merge Tantric touch with true tantric sex, then I recommend a partnership of Tantric Touch with my own 21-day program, Expand Her Orgasm Tonight (EHOT). This book, like Tantric Touch, specifically merges the Tantric weaving of body, heart, mind, and spirituality with the technology and specifics to bring a woman into profound states of orgasmic ecstasy. Here is where you get the specific details on setting up the room, how to practice non-genital as well as genital touching. We address both the men's and the woman's desires and needs over 21 juicy play dates. You'll learn all about body mapping, touching for rapture, clitoral stroking, G spot massages, peaking, and taking her over the edge and keeping her there, just to name a few of our date lessons.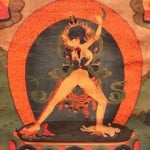 Learning to be a master Tantric orgasmic provider or receiver takes time, attention, practice, and communication. It's so much fun — it's the kind of practice where both the man and the woman can count the minutes happily looking forward to your next session. This kind of learning never ends.
Once you have the details and specifics gotten from EHOT, the information in Tantric Touch is just that much more powerful.
Tantric Touch is a great addition to Gabrielle's library of products. It is a great introduction to Tantra and a great way to warm up for your next expanded orgasm! Not quite there yet? Okay… Tantric Touch (or, this combo, along with EHOT for those of you who are more advanced) makes a great introduction to getting started on the path of Tantric lovership.
Visit links below for more information:
With love,
Patricia Taylor