Romantic Music: 'In The Mood Music' Creates State of Ecstasy [Audio Gift]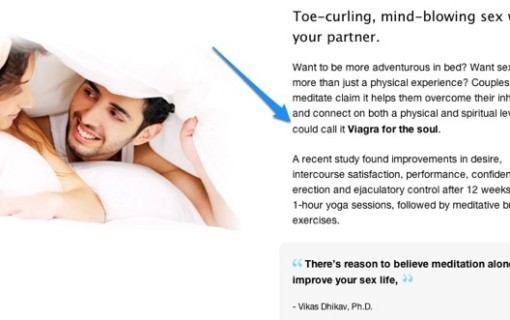 Want the perfect lovemaking music to set your loverspace?
Move over Eric Clapton Unplugged…
Step aside Sade…
This music, infused with heartbeat synchronization and ambient sound, will move you both into a state of bliss.
♫ ♪ ♥ ♫ ♪ ♫ ♪ ♥ ♫ ♪ ♫ ♪ ♥ ♫ ♪ ♫ ♪ ♥ ♫ ♪
Here's a complimentary audio download my friends at Mindvalley have given away to over 30,000 people. <=== LISTEN HERE
Omharmonics is five beautifully arranged half hour tunes with sexy breathing woven through and you can sample it here.
You'll want this playing while you're getting your Tantric Lingam Massage.
It's designed as relaxing music that helps you slip into a meditation state more easily…
Passion is heightened through aural pleasure.

Passion IS a trance state – just like meditation.
When you're locked in passion together, you are technically in a "conjoined trance state of bliss."
I consider our Expanded Orgasm practice "orgasmic meditation"and this music takes me further out in my orgasmic state of ecstasy.
Omharmonics is the perfect background to amplify the passionate connection in your lovemaking.
Download the free audio here and let me know what you think. <=== CLICK HERE TO LISTEN NOW



Ommmmmmmm…
Additional Content: This free video demonstrates the forbidden Tantric Sex Ritual of "Worshipping The Goddess" (safe opt-in)
Omharmonics is the perfect compliment for Tantric sex.
With love,
Susan Bratton