The clitoris has nuances.
The clitoris is not simply a sensitive bunch of nerve endings – like a structureless lump.
There are places on the clitoris that, depending on how you stroke them — what part of your finger you use, the speed and pressure you choose — all deliver different sensations from a feeling of orgasm to a feeling of love to a deep, sexy satisfying feeling.
"Cartography of the Clit" is the foundation for the

15-minute orgasm

experience any woman can have, if you know the steps and strokes.
Download this free edition of the One Taste "Cartography of the Clit" to learn more.
This eBook is valuable as a stand alone gift because it shows you how to navigate all the sensitive spots of the clitoris and the various stroke techniques you can use to give a woman a 15-minute orgasm. (Find out for yourself by reading it now, with our compliments.)
This a part of the Goldfinger virtual home learning course, teaching the One Taste method of OM (Orgasmic Meditation).
After you see this eBook, you can  access the Goldfinger program here.
Read my review and learn more about Goldfinger here.

CARTOGRAPHYeBOOK_S.Bratton_abridged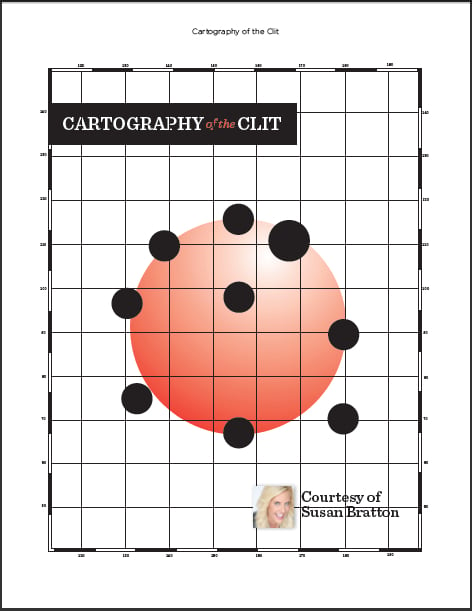 With love,
Susan Bratton
Download this free eBook and discover more ways how to give her clitoral orgasms.