If you want to master the ability to give a woman multiple expanded clitoral orgasms,
Goldfinger

is for you.
Goldfinger is One Taste's method for giving a woman 15 minutes of stacking, multiple orgasms, called an OM (Orgasmic Meditation).

It's a genital stroking technique taught in different ways by different teachers and in the case of the OneTaste method, their OM (Orgasmic Meditation) instruction is unique for it's 15-minute time frame and specific "rules of engagement" that allow a woman to have anyone trained in the technique (OM) do her.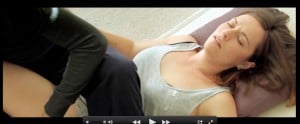 Like Swedish massage, or Rolfing or any of the body arts – this 15-minute orgasm stroking technique is a series of easy-to-learn strokes and approaches that result in a woman to simply soak up the pleasure of her multi-orgasmic potential.
For the giver,

you

, it's a way to feel really great about your sexual abilities through delivering orgasmic pleasure in a masterful way.
You feel accomplishment, joy and connection.
You get to make her moan and sigh under your hands.
If you're married, this will ignite your love life.
When was the last time you simply gave your woman 15 minutes of pure pleasure without asking for anything in return?
If you're single, this will ignite your love life.
When have you mastered a sexual capability that's becoming known to many single women such that if you simply offer her an OM (Orgasmic Meditation), she will be comfortable that the "rules of engagement" that are part of the One Taste method that allow her to comfortably say, "Yes."
Many men who know how to OM are in hot demand by women.
It's a skill. It's a technique.
But more than that…
Giving an OM is a pure way to have human connection where we get to touch and be touched on our genitals in a safe and beautiful way.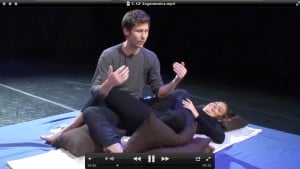 The One Taste team finally put on video what they've successfully taught in hands-on workshops for years. Now where ever you live, you can have this amazing skill that delights women and makes you feel so empowered and confident in delivering pleasure. Why? Because the One Taste method is now available as a downloadable training program that includes audio, video and workbooks.
Do you want to stoke her desire?
Do you want to enable your woman (or lovers) to be a turned-on woman, enthusiastically consuming all life's experiences?
Fill her with these orgasms and she will become a turned-on woman full of life, zest, desire, appetite, sensuality…
And you will be the man that helped her find her way there.
The Goldfinger course includes audio, video, workbooks and you also get your own jar of One Taste's lube formula.  Made from olive oil, shea butter and grapeseed oil – it's a natural companion that's perfect for this clitoral stroking technique.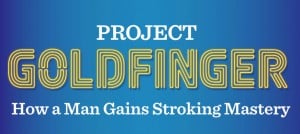 I give this home training program, Goldfinger, (and the lube) an 8 out of 10.
What's great is the content and instruction and the background information you need as the stroker and the one being stroked.  Goldfinger is an EXCELLENT home study course. I recommend it.
The two things that are missing for me, and why I didn't give it a 10, could still be a benefit in your eyes.
1) There's no close up video of his hands on her vulva. There are cut-aways to animated illustrations.
For some couples, that means they can watch it together because watching up close might be "too much" for some. For me, it's not and yet I respect One Taste for taking the "safe" route and making it PG-13 instead of adult education.
2) It's a downloadable program only. It's not stored in a membership site where you can access your content 24/7 with a password.
So when you get it, make sure you rip it to DVD's and CD's or back Goldfinger up in the Cloud.
The bottom line. OMing is a fundamental skill that all men should master and all women should experience.
There isn't much better in life then being completely present with your lover, giving and receiving a 15-minute expanded orgasmic experience.
If you're not doing that now, it's time. This is 21st-century lovemaking.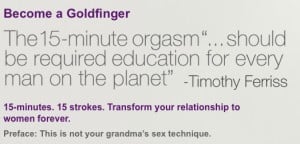 C'mon.
Download your free copy of "Cartography of the Clit."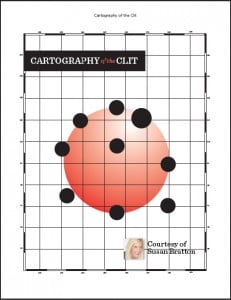 With love,
Susan Bratton
Want to know more about expanded orgasms? Download our free eBook below.