Sensual Touch Stroking Advice: "Play There"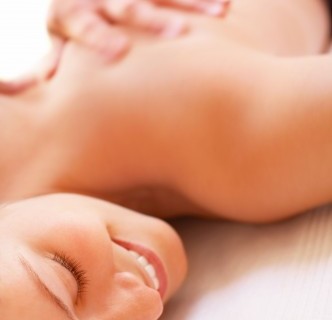 I get my best ideas for emails to you while hubby and I are making love.
In our moments of presence with each other I notice things we do that make our passion so rich — and then I like to share them with you.
Here's one.
You know Susan, Patti, Tallulah and I emphasize SOUND as way to make sex hotter.
So hubby and I give each other a lot of verbal feedback during lovemaking.
During a massage I was moaning and said,
"Stay there."
"Correction: 'PLAY There.'"
That gave him license to put attention on a particularly good-feeling spot and feel around, touch it to delight and nurture both of us, play with different stroke pressure and speed, use finger pads and full multi-finger swipes and, and, and…
"Play the game for more than you can afford to lose… only then will you learn the game."
— Winston Churchill
You get what I mean, right?
Once she tells you a spot is feeling really good, you'll want to deliver exactly THAT sensation for a minute or so and then slowly and smoothly improvise variations to increase her pleasure.
Just like stroking her anywhere sensually, smooth variations can really get her off.
I encourage you to introduce the phrase, "play there," in your lovemaking and see how she loves it. Let me know in the comments below how it improved your sexual relationship.
With love,
Sloane Fox