Ask Maverick Masterson Your Burning Questions About Giving Women Multiple Orgasms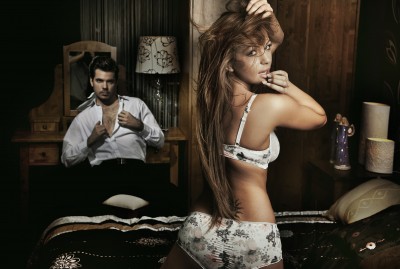 You want to know about finger pressure, stroke speed, how long to stroke, clit size, engorgement timing…
I want to know YOUR questions about giving women multiple orgasms.
_____________________________________________
Additional Multiple Orgasm Resources:
"Making Her Multi-Orgasmic" <=== Free Webinar
"Sexual Domination and Erotic Talk" <=== Free Audio
______________________________________________
So I am interviewing Maverick Masterson, an expert at giving women multiple o's for detailed explanations about exactly how he makes women come in multiple ways.
Get man-to-man insider's access.
Please meet Maverick Masterson!
Maverick Masterson is a single man in his late forties who dates multiple women with full disclosure and agreement. He practices safe sex and conscious  communication with his partners.
Maverick knows how to hold women in hours of orgasmic pleasure from expanded orgasm and female liquid orgasm.
He's also experienced in G-Spot awakening.
He has his own stroke portfolio of techniques  and has studied female anatomy and learned sexual communication skills such as:
"Thank You,"
"Sandbox Dates,"
"Touching for Rapture,"
"The Four Keys to Seduction,"
"Reporting in from Your Animal,"
and many other core concepts from Personal Life Media's adult sexual education programs that increase intimacy and passion.
I felt it would be in service to your growth to interview Maverick about his coming of age in his sexuality so you can see his progression to mastery, how he views
lovemaking and exactly what he does when he gives women hours of all kinds of orgasms.
Click here to add your questions for Maverick. <=== Ask Maverick!
Note: If you like this you might also like my interview series with Calle Zorro.
Insights Into Intimacy <=== Collect All 10! [FREE MP3s]
Expect to get MP3's to download with Maverick soon.
With love,
Susan Bratton