Male Pattern Anger, Bitterness and Victimhood [Mailbag]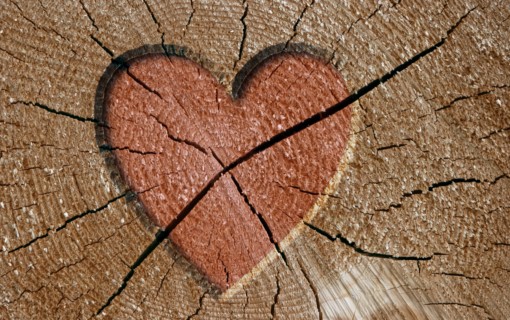 QUESTION
Hello, I would like to thank you for the info but sorry to tell you that all this information is completely useless.
Why?
Because women today are ONLY interested in "LOOKS", "MONEY", and "A**HOLES"!!
As I have learned that if your not drop dead gorgeous, with piles of money in the bank and are the biggest heartbreaking, drug using, abusive, alcoholic a**hole on the planet, then they want nothing to do with you. Just look around and see what they are with, I rest my case.
Because of this insanity from women is why I have been single for a good 97% of my life.
Oh JOY!!!
NOT!!
Why would I want to be with a woman anyway? So I can get truck load after truck load of SFA ( SWEET F*** ALL) in return? NO THANK YOU!!  — Landon

ANSWER
Hi Landon,
Thank you for sharing your true thoughts with me.
I'd ask you to perhaps consider the reason you're single is due to your hardened heart?
Because I completely disagree with you about all women wanting guys who have looks, money and are nasty.
ALL women are not like this. Some are, of course. But there are many amazing, wonderful women looking for a darling, sweet man who will love them with all his heart.
Based on what you've written, your heart is hard, not soft, which is likely why women are avoiding you.
What can you do to get rid of your victim patterned thoughts*?
Until you get some compassion, forgiveness and bring love into your heart, you will stay in this trough of negativity.
Have you read the 7 Natural Laws of Love?
Do it.
To get love you must give it.
To have desire, you must uncover the emotional pain you are feeling.
Stop resisting.

You are lovable.
Stop acting like you are not lovable to test everyone.
This test doesn't work. It just makes you unlovable.
Your desire is being covered up by emotional pain and lack of worthiness.
Likely your parents didn't give YOU enough love to feel, "Whole-Hearted."
Watch this video with Brenè Brown to see why you might just be coming from a disadvantaged emotional frame.
Then let go of your resentments and open your heart.
Do some emotional work to let all this anger, fear, frustration and resentment go.
Change your life.
You are in complete control of your thoughts, your responses, your feelings, your time on this planet and what you make of it.
More about victim patterns from this excerpt by Carlos Xuma from Revive Her Drive on the section entitled, Alpha Masculinity:
Carlos Xuma: There are four roadblocks to masculinity.
The first one is what I call 'male pattern anger.' This is where guys have this built in frustration – and we all do to some degree – about women having the control over sex, over what happens there to get to the bedroom. We've got to let go of that as men. We've got to understand that we can work with that. Yes, women do have that say, but at the same time men have the ability to qualify and choose too. We can let go of that anger.
The next is the victimhood, and oh, this is a killer. When a woman smells this on you it is the worst. This is when you believe the world is acting upon you instead of the other way around.

Guys, again, being the leader, taking the initiative, having the ambition eradicates the victimhood. There's a scarcity mindset – now we're getting back down to some really core psychological traits I've seen in the guys that I've had to counsel and coach.

This is where we see there's a limited amount of everything, including the pretty women out there, and that's just not true. There's an abundance mindset and there's a scarcity mindset, and it's just a simple flip of the switch for that. But that scarcity mindset then kills both your masculinity and your inner game and leads to a "get" mentality.

The "get" mentality is the erroneous belief that you have to get something from women. In other words, you don't just want to go out and talk to women and enjoy women and have fun and laugh with them. It's the need to get something – get a phone number, get a kiss, get laid, get a date, whatever it may be.

And this need to recharge your battery from somebody else is something that everybody can tell and everybody can smell on you, and women are exceptionally good at noticing this mentality and steering clear of men who project it.
You are likely so deep in your anger trough that you'll negate this whole email from me.
What a shame if you do not address and rid yourself of this bitterness.
If you'd like to break out of this trance of despair, I would recommend you take a free 30 minute session with Chas August, my recommended relationship coach. He makes himself available to our Personal Life Media members for free for a half hour by request. He saved my marriage to Tim when we were in despair, and he can save your life by helping you see that love IS out there for you.
Chas can be reached at [email protected]
Take the first step.
Believe your mindset might be what is holding you back from having love.
And the second.
Call Chas and talk for a half hour.
Let me know how you do.
With love,
Susan Bratton
If you have a word of positive advice for Leonard, have battled this issue, or can help in any way, please post a comment below.