In the post below you will find out:
Not getting enough oral sex is a problem for many people.
It is possible to turn your lover around and have them actually love and want to give you oral sex.
These are the likely reasons she doesn't yet like oral sex.
Here's what you can do.
Here's how to talk to her.
Here's a script of exactly what to say and the key steps you MUST take to be successful.
This is the solution:
"Until I read your article, I thought I was imposing on my wife when I wanted to do some oral with her. I am so happy to know women enjoy them just as much. Now we're both more open to giving each other more of the pleasure we both really want. Thank you! I signed up for your newsletter ASAP. Can't wait to read more from you!"
— Richard
Question: My problem is that my wife is not sexually active, though she loves me a lot.
How can I make my wife want to give me a blow job? As well improve my sex life?
Like you suggest, I have tried talking it out, but in vain.
I want her to give me oral sex, but she refuses it.
She says she does not feel like having oral sex…
On further instigation she just says that she does not like and that's it.
I love to give her oral sex and not only that but I spend a good time just relaxing her body by massaging (as a part of foreplay) and she loves what I do and always wants me to do the same.
I try to give clitoral orgasm, G spot orgasm also stimulate PS spot (which she loves the most) but never get anything in return… 🙁
Should I stop giving her what she is asking unless she gives me? (But again it will be my loss as I will loose opportunity of having sex!)
We both are 34 yrs old and from India. We met in college and have been together for nearly 20 years and have a young daughter.
Am I asking too much from her? I love her a lot.
I have been reading all your newsletters and I think they are really superb!
Answer: Thank you for asking about "how to get my wife to have oral sex." This is one of the

most

common

questions I receive.
THIS IS WHAT'S RIGHT:
You should continue to fill your woman up with pleasure and lead her into even more. Your job is to expand her life, open her to each beautiful moment, lead her into joy.
Taking away anything will destroy the relationship you've worked hard to build.
CONSIDERING HER BODY:
When you stimulate her clitoris and around and inside her vagina, does she have orgasms? Or are you doing the stimulation but she's not having reliable orgasms?
If she's not yet having consistent orgasms, that's a reason why she's not motivated to want to put your penis in her mouth – desire to give a man oral sex naturally occurs when she feels very safe and very turned on.
Once a woman is sexually satisfied and feels safe and encouraged by her lover she will abandon herself to her body's natural desires.
One of the wonders that happens as she blossoms sexually is that she wants to close the energetic circuit between you both.
This comes from kissing while making love. The connection also comes from enjoying your manhood in her mouth while you're pleasuring her luscious womanly parts to your mutual orgasmic delight.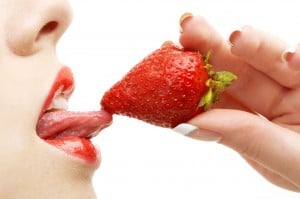 WHY ISN'T SHE LIKE THIS NOW?:
If limiting beliefs, fears and/or lack of experience (the 3 most common reasons) are holding her back from desiring all kinds of sexual experiences, then removing or fixing what's causing those issues will allow her body to naturally desire you in her mouth as it's a primal desire. Oral sex is intrinsic to humans, but that desire gets covered up by emotional or physical pain, fear or upset.
If she's not telling you specifically why she's not interested in oral sex, I'd talk more with her about it. You may have to gently help her access her beliefs and feelings and get clear herself about why oral sex has not interested her thus far in her life. Especially in light of how important it is to you.
HOW TO TALK TO HER ABOUT YOUR DESIRE FOR ORAL SEX:
I've written below a "script" for you to personalize and say to your wife below – you will need to get the gist of this and say it the way you speak to your wife. Please don't write or email this to her. You must integrate this into your approach and speak directly from your heart. It's your willingness to be vulnerable with her that lowers her guard and opens her up to a willingness to tell you her true thoughts.
And please, don't omit the steps outlined below the script. Don't pluck out of this just the parts you want to use, use this in toto, as it's meant to convey love, acceptance, openness while still setting the boundary that oral sex is something important enough to you that you are willing to have one or many uncomfortable conversations to find a winning solution together.
"My darling, I love to give you pleasure, and I want our sex life to keep getting better and better as I know it can. I have a deep desire to have the closeness, intimacy and satisfaction of having you truly enjoy pleasuring my penis inside your mouth and with your hands.
I want to know all the reasons why giving me oral sex doesn't appeal to you or why you are not interested. I can only guess at reasons, and I want to know what is true for you. Tell me everything. There is nothing you can say that will hurt my feelings, I will not take it personally because I know it is what is really true for you and that is what I care about, making you happy and making us happy together.
Please tell me your beliefs about oral, did someone tell you it's bad? Please tell me your fears about oral. Are you afraid you don't know what to do? Do I need to trim my pubic hair or are there any personal hygiene issues you need to tell me about? Do you think you have to do it until I ejaculate and you are afraid of the semen? What is oral sex in your mind and what parts of it are not pleasurable about it when you think of it?
I truly want to find a way to bring you such pleasure and make you feel so good and so relaxed and so turned on that you WANT to put me in your mouth.

What I don't want to do is pressure you, upset you, or make you worried or fearful.

Men and woman around the world for eternity have been enjoying this kind of sexual union and I would like to see how we can move toward a path of creating that for ourselves.
I am not in a hurry. I love you. And it's something that ultimately, I want you to want to do with me, for me, to me. I do not want to force you or for you to feel it's your duty. But I do want to tell you, with all honesty, that having the experience of willing oral sex is very important to me and brings me sadness and a feeling of lack and scarcity because I don't have it in my life.

Let's talk through these questions and please feel free to tell me the whole truth of your thinking. I want to understand where you are on this. And I adore you, my precious wife."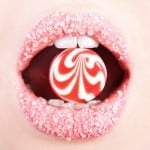 The Steps To Ask Your Wife For Oral Sex:
State your love for her.
State your desire to have a great sex life with her.
Tell her you desire to have oral sex.
Ask her what her beliefs and fears are about oral sex.
Ask her to be specific.
Tell her you promise not to take it personally. (Remember, she'd feel that way about any lover, it's not about YOU, it's about her experiences, beliefs and fears.) Be a man and handle the information without making it a negative about you or she won't trust that she can tell you her truth and you will shut her down.
Put your full attention on her and sit with her and touch her while she's telling you. Be very patient. Keep asking her, "What else? Is that all?"
Explain that you want to find a path to having her desire to suckle you and you will think about all she's said.
Once you understand her objections, you can educate her, remove obstacles that block her, find compromises and do whatever would make her feel comfortable taking a very slow journey together to experiment with oral sex. Begin-as-beginners together and enjoy what ever small progress you both make.
Real Story Of A Typical Mistake Guys Make
Sam wrote to me about his wife not wanting to have oral sex with him because of the "taste." I recommended he simply not ejaculate when she was giving him oral. He responded that he wasn't ejaculating and she still didn't want to do it. When I asked him why, he said, "Well I guess its the taste of pre-cum (this I cannot avoid, as it starts oozing when I am excited) …
I still need to talk with her but I think it more psychological than physiological, must be the feeling of "slimy" and the sight of my penis could be one of the major factors of her negativity 🙁
When I talked to her, she said the "penis" is not what excites her, instead it is my broad chest and shoulders.
Now how do I make her like the taste of my pre-cum (the fluid which lubricates my penis)?"
My Answer To Sam
Hi Sam,
You are guessing. Guessing is not effective at all, since you will have absolutely NO idea what her true feelings are. They will likely surprise you. The only way to know is to ask. You think it's the taste of your pre-cum. You think she thinks your penis must feel slimy. You think she doesn't like the look of your penis.
When women are uneducated and inexperienced they are afraid of things.
Exposure in small amounts over time will alleviate her fear.
You must ease into it. First, talk to her. Find out what she really thinks. Help her get in touch with her feelings by being supportive and wide open to what ever is true for her. Ask her questions like this:
What is holding you back from oral sex?
Is part of your holding back coming from something that happened in the past?
Is part of your holding back coming from feelings of not knowing what to do?
Is part of your holding back coming from things you've heard authority figures (spiritual leaders, community, family, friends) say that has made you afraid?
Is part of your holding back coming from a reaction to my body, to my penis, to my actions?
Just keep asking her these kinds of questions. It's likely there are a number of reasons why she shies away from wanting to touch or suckle your penis.
When she answers, go deeper to get underneath her answer.
For example, if she says she's afraid to give you oral sex because her mother told her it was dirty, ask her if she holds the same views as her mother about sex and why she hasn't made her own decisions about what's right for her, instead of what she's been told.
I'll be she wants to have a sensual, sexually charged and positive relationship with you, even if her mother never had one with her father. Does she?
If so, are those beliefs she's taken for granted holding her back from the intimacy she would like to have with you? Are her limiting beliefs not serving her? (Note: One of the modules in Revive Her Drive is with Morty Lefkoe about how to change limiting beliefs of your partners and yourself. This is very beneficial in establishing new beliefs that suit you, instead of beliefs that have been instilled by others.)
What does she secretly believe as her true feelings, if she removes her mother's opinion?
Deconstruct what she says further to get the best understanding of her beliefs.
Once you are both on the same page with regard to her beliefs, you'll be able to work around, fix or compromise to support her needs and yours.
You won't make any progress guessing. You'll simply confuse the situation more.
Time for a heart to heart talk about not only oral sex, but your whole sex life with her.
You have one life to live together. Make it a transcendent, emotionally and spiritually uplifting experience of a true love bond for both of you.
You are the leader. Lead her to more sexual expression of the love you share.
The likely reasons she's not interested in giving you oral sex are:
She doesn't know what to do.
How long to lick, how to suck, what to do with her hands, how to manufacture enough spit to keep it sliding… If she has no experience, how would she know!?! Tell her what you want.
She has fears about your penis.
She's afraid you'll push into her and gag her. She's afraid you'll ejaculate in her mouth and she doesn't want to taste your semen. (this goes away over time as a woman gets turned on by oral) It doesn't stay hard and she feels like a failure. Your pubic hair is scratchy and long. (whack it back!) Your penis smells funny to her. (wash really well with lots of soap and rinse even more to remove soap taste) Again, who knows what her reasons are. Ask her.
Her beliefs hold her back.
She believes oral sex is dirty or something about which to be ashamed. She believes only a slut likes putting a penis in her mouth. She believes oral sex is unnatural. Oral sex goes against her religious beliefs. She had a bad past experience that soured her. Find out exactly what was awful about that experience for her and help her work around or get over those memories by co-creating what you two truly want in your sexual connection.
Editor's Note: Just so you are clear, I believe oral sex is completely natural and a beautiful, sensual experience a couple can enjoy their whole lives.  I believe that women who live a turned-on life, love all kinds of experiences to connect to passion, including oral sex.  I have had not-s0-awesome oral sex experiences, mostly due to my own personal ignorance and lack of experience. In my religion, oral sex is valued and appreciated as a way a man and woman can express their love for themselves and each other. — Susan Bratton
The Solution To Make Your Woman WANT To Give You Oral Sex:
If she doesn't know what to do, show her.
If she has fears, solve them.
If beliefs hold her back, give her rational information to update her limiting beliefs.
You can see that all three areas of resistance to oral sex boil down to lack of EDUCATION and need for CONVERSATION.
To get to the heart of the matter, you must get to her heart and mind.
Once that is clear, her body's natural wisdom will take over.
Please let me know how you do each step of the way.
And remember…  Take nothing personally. And love, love, love her like crazy!
She is a sweet woman in your care. She is your precious angel. Treat her as such and the world of pleasure will continue to open for you both.
With love,
Susan Bratton
For More Sexy Oral Sex Tips And Tricks, Watch This Video ⇒ 10x Your Oral Sex Tonight
You Can Also Look Here For Of My Blow Job Secrets ⇒ The Secret To Getting Regular Oral Sex (NON-EXPLICIT)
And Here's The Naughty Version Of My Blow Job Secrets ⇒ How To Make Her Love Going Down On You (EXPLICIT)
Here's A Video On How To Make Your Penis Bigger Through Better Blowjobs ⇒ Blow And Grow Oral Technique
Download our eBook for FREE to know more.