How to come when she does and not a second sooner. PE, Lasting Longer, Staying Power, Ejaculation Control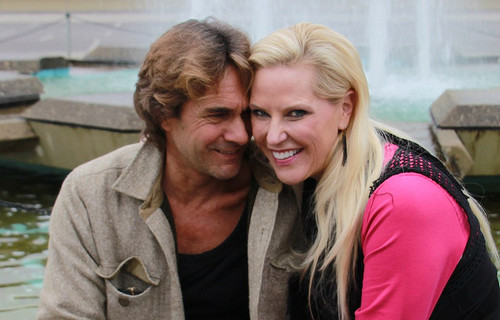 "I would think there would be nothing worse for a man who wants to please his woman than, when in the throes of ecstacy, he comes at the very point when his lover is hot for more and more.
As she is coming down and her pleasure is receding, she will say kind words to assuage his ego,
and make it sound like all is good.
And sometimes she might even mean it.
Not always.
How do you prolong your love making and keep it at the highest pitch of arousal for both you and your partner?
The typical answer, "just think of baseball or something"
is not the answer!
The video explains numerous excellent mental and physical techniques to control the timing and
quality of ejaculation so that a man can last and stay hot and excited at the threshold before coming.
The techniques focus on developing and controlling the pubococcygeus [PC] muscles which enable you to come exactly when you want to come.
So, not only is this great information for men with PE but for any man who wants to have more control over the timing of their lovemaking.
And timing in lovemaking is very important!
One of the most erotic and satisfying sexual experiences you can have is coming at the same time as your lover, and this is all about controlling the timing of your ejaculation.
One of the things I like most about this method is that it's science-based, not pseudo-metaphysical new age mumbo jumbo.
So my advice is to watch this video and take control of your cock and your woman.
She will love you for it."
Randy
P.S. Free Technique to 10X the sensation of your own climax. <=== Watch Now
With love,
Sloane Fox