"Presence" The #1 Thing She Wants Most From You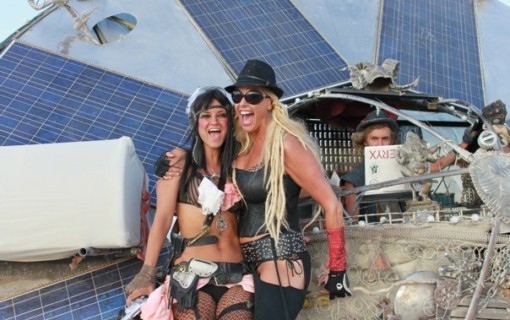 Have you heard this term, "presence?"
Do you know how to be present? Are you giving your lady your full presence?
Do you understand why she wants this more than anything else you can give her?
Listen to this free 7-minute audio clip to find out why PRESENCE is the holy grail for relating to your woman.
I was so moved by this description of "presence" by Bryan Bayer of Authentic World that I asked Adam Gilad if I could share it with you for free. This comes from Adam's "
" interview series and he's kindly allowing me to make it gratis for you, so enjoy.
How To Give A Woman Your Presence

Note: If you haven't yet grabbed Adam's dialog with Susan from "Ignite the Spark," do so here:
"How To Make Her A YES to You" <=== Audio + eBook FREE
Many men hear the word, "presence," but don't really know what it means.
In Bryan's recipe for wholeness, there are 3 parts:
Presence
+ Appreciation
+ Integrity
_________________
= WHOLENESS
Listen to Bryan describe how you can be present and give her your presence.
What Bryan describes is an advanced skill that men with masculine leadership know. The beautiful part is, it's easy! You just need to know what to do. And know you will.
Please comment below if you have something to share.
Bryan's programs include:
– both excellent – as well as
Foundations of Inner Game Revealed
– where
you can get $335 of Anxiety-Busting Tools
to Destroy Fear, Shame and Insecurity and Transform Yourself into a Solid Confident Man That Women Respect.
What I notice, time and again when you write to me about struggles with your wife or getting a good girlfriend is a definitive lack of what is called, "inner game." This is self-confidence and many parents have done a terrible job raising their boys as confident men. This is completely correctable and it's easy to cultivate confidence quickly and efficiently and I cannot think of anything other than raw intelligence and solid ambition that serve a man better.
Don't be fooled by the term, Inner Game. It's not a game. It's simply solid, foundational confidence in yourself and your ability to manage whatever life throws at you.  That's what women want. A guy who will safely and securely navigate whatever crazy stuff happens, 'cause it always does… happen.
When you listen to Bryan Bayer explain what "presence" is, begin to connect this with "inner game" or self-confidence. A man with solid inner game can stand strong and be present to his woman and his life. This is learnable, doable and easy. You can start today.
Please come back and comment on this blog post if you try out "being present" and see what a difference it makes in how you appear to yourself and others.
With love,
Sloane Fox