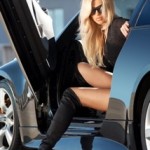 Dear Susan Bratton:
You know, this is a VERY big deal for me that I purchased Revive Her Drive from you,  as you know there are many sites that claim to give out this kind of advice BUT…. yours is the only one I have ever felt was worthy of spending any $$$ on and your insight is amazing.
My wife is driving me crazy, arrrrrrrrrrrrrgh!
We've had some wild sexy times that some people only dream of doing. Sadly HAD is the keyword here ;(
She doesnt like fingering "anymore." She thinks it's phony… not  the " real thing."  She says, I'm not a "bad girl."
He he…  We used to do it lots… in car  etc…  Many times we would be driving along and she would lay there with her legs spread apart on the dash and I would finger her to see how many times in a row I could get her excited.
Another thing we "used to" do, but now she doesnt like to anymore, is "doggy style" She says she's "not a dog."
She "used to" sleep naked in bed on red silk sheets, now it's PJ's.
We used to "break in" every new car, now she says it's "juvenile, we're not teenagers anymore."
We've had wild times in the past which has mostly fizzled….
She even admits having the urge to pee badly sometimes when having sex, which I now assume could have progressed into an ejaculatory o.  Ooooooooooh! Another missed opportuntity.
She'll say things like, "I'm not a bad girl, that's what bad girls do … I'm a good girl."
And NO I'm not interested in the "status quo" anymore.
And YES she is a strong-willed woman and I have given away too much of my power.
How do I regain it AND  I want the old girl back.
Please help me, pleaaaaaaaaaaaaaaaaaasz.
Steve
Steve,
I imagine your wife believes she's too "grown up" to continue the sexual shenanigans you two so deliciously shared in the past.
But it could be ANYTHING!
I want you to get your old girl back too, and likely, your wife pines for those good old days as well.
But something is holding her back.
"I want the bad girl back." [Mailbag]
Perhaps she thinks it's not "wifely," or she's "of a certain age" where she SHOULD stop having fun?
I encourage you to ask her why she's changed, what her beliefs are now and keep probing each answer until you are very clear that you understand her position.
Then, repeat it back to her until you can explain her exact feelings back to her and she agrees you have it right.
Once you understand her perspectives now, you can explain how you feel and ask her to repeat it back to you.
Then the next step is to find your way back to pleasure with each other while respecting the current needs of both of you.
Your relationship is a lifelong partnership, grounded in honesty, trust and the desire to support each other's needs in advance of even your own needs.
Find a way to have her support your desires and for you to support hers.
Break the rules of "conventional wisdom."
Color outside the lines.
Think out of the box… until you two find a set of boundaries and expectations and agreements where you both get your needs met.
Remember, with your mutual sexuality, you can get very, very, very creative because NO ONE KNOWS but the two of you.
You two have my full permission to co-create an entirely new sexual strategy together that supports your mutual desires.
Go now and listen to her, and before you do, make sure you listen to these Revive Her Drive Mastery Interviews so you have many tools to use during the conversation:
Sexual Sticking Points by David Van Arrick
Seduction Integrity by Karen Brody
eBook Solution Anthology: Overcoming Resistance
And let us know how you do.
We are here.
Email anytime.
P.S. THANK YOU for the kind compliments about Revive Her Drive. I'm glad you chose to address your situation and trusted me to support you.
With love,
Susan Bratton