Michael Gelbart knows about men's issues. He leads weekly Men's Circles in addition to his regular therapy practice. In these Men's Circles, he teaches the group to support each other because so many men feel a sense of isolation or alone-ness.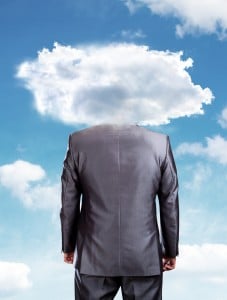 In this dialog from the Revive Her Drive Mastery Interview Series, discover whether you are isolating yourself by not being intimately connected with others. See if your defensive behaviors are driving a wedge between you and others. Find out if you are creating a false front instead of being transparent. Understand if you are a "stable conductor" for your own feelings and your interactions with each other or if you are creating an insecure environment through your inability to manage or "self regulate" your own anger and anxiety.
The three most common immature or undeveloped areas of modern man's life are:
1) Connected Intimacy
Defensiveness is the antithesis of intimacy. If you feel a sense of isolation, you can learn how to feel connected and become a master of physiological arousal with your partner. Mastering arousal states: physically, emotionally, sexually and mentally — knowing how to stimulate/activate and soothe/relax your own and your woman's nervous system will allow you to create the trust and safety she needs to surrender to her innate sexuality with you.
2) Transparency and Vulnerability
Discover how to reveal yourself in a safe, constructive, connected way that won't make you feel "less than" a man. Genuine, authentic self-expression, self-revelation, can be a huge turn-on when it's self-respecting and considerate. Emotional intelligence is the basis for deep intimacy and a stimulant for the erotic (when not overdone and not by turning her into your therapist or mother).  When you drop your armor, peel away your defenses, reveal your vulnerability, it lets her into your heart, mind and soul.
3) Intentional Presence
You can become a "stable conductor" to manage your own and other's anxieties. You can create a secure holding environment for your relationship and for yourself once you know these three simple ways of being. Providing a strong environment of being held safe means being able to deeply listen, feel, stay open, set boundaries, not collapse and not go into reactive defensiveness. Providing shelter from the storms is challenging when the storm is your partner's hurt with something she perceives you have done/not done. When your partner is not being rational, you can provide this big, safe container of intentional presence that will bring you close together, on more solid footing than ever.
Listen to this with deliberate intention, curiosity, openness and a willingness to fully experience what Michael has to say with honesty and courage.
Create A Secure Holding Environment For Your Relationship
Please
login
or register for
RHD Mastery Coaching
to view this content.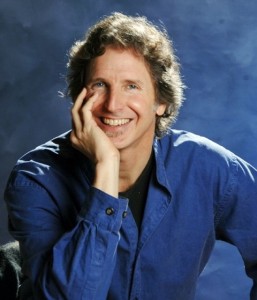 Michael Gelbart is a licensed clinical social worker (lcs #13607) in practice as a clinician for over 25years. He holds space for individuals, couples, families and groups and is committed to providing deep therapeutic support.  Shift in perspective is about increasing awareness of and into our multi-dimensional nature. By gathering clarity of vision, developing accurate perception, increasing our awareness of choices and possibilities and refining our communications, our consciousness becomes empowered and empowering, and a greater balance of self and relationship is reached. Our personal "scriptures", that is, the language we use and the stories we tell- internally and externally- has a great impact on how we experience our world, our work and on what we manifest in our relationships. By de-constructing language we discover what is essential and true in ourselves and others.
By: Susan Bratton