JOB! We are Hiring an "ePublishing Marketing Specialist"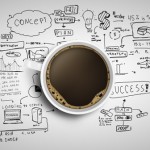 We are a growing, global online publishing company that teaches men how to be better lovers seeking a full-time employee or contractor to work from home anywhere in the world and manage our eBook Marketing Strategy.
We currently have a dozen (and growing) free eBooks available on our websites that you will re-work and publish on Amazon both in Kindle format and in POD (print on demand) using the CreateSpace platform, as well as publishing on Apple's iBookshelf using Apple's iBooksAuthor software.
The role begins with developing an over-arching strategy and timeline for launching updated eBooks into Amazon and iBookshelf and tracking the success of various marketing tactics to drive customers from the eBooks into our free online membership program.
Ultimately this eBook strategy will recruit new prospects onto our email list to gain their trust and provide them with solutions to their needs for information about how to be a better lover and have a passionate intimate relationship with their partner.
The role will start with development of a BIG strategy and will break down into a process and timeline for editing, reformatting, updating designs, outputting to multiple formats, loading into Amazon and iBookshelf with the proper keyword strategies, then running marketing programs that promote our eBooks to our existing and new prospects through the latest marketing strategies such as contests for reviews, social media marketing and press releases. It is critical to set up optimized email capture sequences both inside the books and in the auto-responder series to which readers can opt in.
If you have strong writing, editing and desktop publishing skills, the ePublishing techniques can be learned through online training and reading reference books. Prior experience with CreateSpace, Kindle and iBookshelf systems is mandatory.
You must be willing to work with your management team to create a strategy and ongoing marketing plan that is trackable to the number of email opt-ins generated by this ePublishing role.
We're looking for:
1.     An individual who have a good eye for detail, grammar and spelling to edit and standardize the format of our already written and published eBooks.
2.     One who is knowledgeable and has previous experience in editing and publishing via Amazon's Kindle Platform, CreateSpace and POD (PrintOnDemand).
3.     A person who is comfortable in reporting and sending updates to management and is self-directed, organized and able to meet agreed upon deadlines.
4.     A disciplined, responsible, and self-reliant individual who can work efficiently from home.
5.     A loyal partner who has a passion for relationship and intimacy content and is comfortable with subject material of a sexual nature. This education material created in the most professional manner.
Requirements:
1.     A College Degree, preferably in English or Marketing.
2.     Your own new model Macintosh Computer with the latest version of Pages software.
3.      A reliable high-speed Internet connection. Broadband stick and Wi-Fi not accepted. (Provide speed test prior the interview).
4.     Experience in ePublishing, desktop publishing and editorial/writing are mandatory.
5.     Excellent communication skills – both verbal and written.
Send your CV, references, writing and eBook publishing samples if you have them and a short video cover letter introducing yourself and letting us know why you're up for this job to [email protected].
Note: You will not be considered if you do not send a VIDEO COVER LETTER in addition to your resume.
MORE JOBS OPEN – APPLY NOW!
By:
Susan Bratton