How To Dominate Her So She Surrenders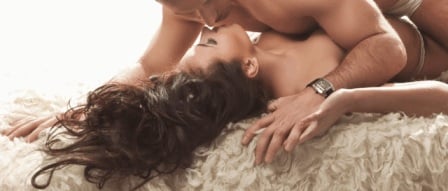 Women are dying for you to lead them sexually through the entire lovemaking session.
Dirty Talk and Domination She'll Love <=== Free Audio About Sexual Leadership
We want to surrender to our orgasmic bliss and let you make us come and come.
We don't want to be responsible for anything…
Just TELL US what to do next, and next after that.
Have a plan and take us on a ride.
Show up as the masculine man and let us relax into our femininity.
Even try some "Daddy Energy" role playing where we are your naughty little girl.
This can be SO HOT, as long as you've developed a foundation of trust, where she knows you will only lead her into pleasure and she won't be pushed to do anything she wouldn't absolutely love.
I think you can pull that off.
And if you listen to this sexy conversation Adam Armstrong and I had about how to dominate her in the bedroom, I think you'll know just what to do.
Let me know how it goes!
Lead Her Into Rapture.
With love,
Sloane Fox