This WILL Lead To Sex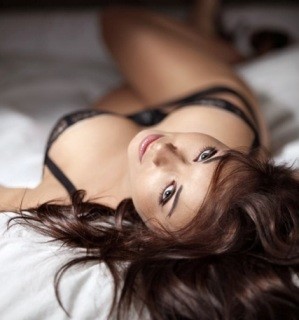 Romancing your partner is a gift you give yourself too.
Keeping score is fruitless — love is immeasurable.
And it doesn't matter if, at first, you do "all the work"  of romancing her.
Keep at it and soon she will be romancing you back. Because romance is simply irresistible.
Here are three complimentary resources that you can read and listen to in our Member's area about PRESENCE.
How To Be Present <=== A 7-Minute Audio Clip
Getting HER Present <=== How To Get Her In HER Body
The more you give, the more you'll get.
Start giving freely and you'll see that more of your day is love-filled, sweet and happy.
Teach your partner how to love you back in ways you most enjoy. Romantic gestures range from subtle flirting to outright seduction to vulnerable declarations of love.
Tell her explicitly the joy you get from romancing her. That you don't do it to get anything, you do it for the pleasure of seeing her thrill to your advances.
Because this joy you get will naturally evolve into more opportunities for sexual intimacy.
Get into the present time when you are being romantic.
Move toward being right in the moment with her, fully present.
Try to let go of your absolute plan for a romantic encounter and just go with the flow of her reactions.
That way what ever you do will feel natural instead of forced or pre-planned. Leave some space for spontaneity in the creation of your romantic plans.
Now it's time to understand and appreciate how powerfully our physiology, especially hormones, impact her feelings for you. The more you understand the root behavior of women's emotional and physical reactions to sex and love, the better you can leverage the little time you have in your busy schedule and make the right moves that work like magic to thrill her to you.
Go With The Flow In The Moment.
With love,
Tallulah Sulis