How Do I Get My Wife To Want To Explore More Of Our Sexual Potential? [Mailbag]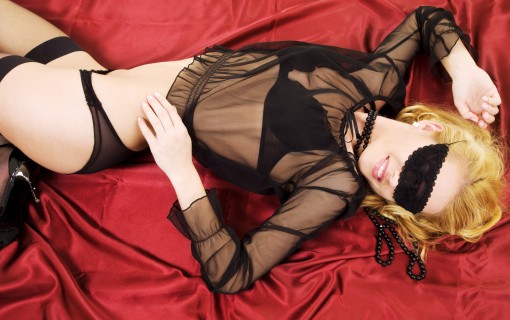 QUESTION
Dear Dr. Patti,
I am in love with all you are doing and teaching.
After 25 years of consistently boring, uneducated lovemaking, there are lots and lots of layers to work through and break through. I want what you are teaching.
Two things. One is my wife seems to be satisfied with our 20-30 minute love making sessions even though in my search for better sex I have allowed her to experience some idea of Expanded Orgasm already. She has told me when I give her oral sex for 30 minutes, she experiences a constant orgasmic state before and after 2-3 climaxes. But it doesn't seem to motivate her to look for and want more.
I have to somehow figure out how to get my wife to want to explore more of our sexual potential as badly as I do.
She is not comfortable talking about sex so I don't bring it up. Thanks for all your emails and info. It all makes my heart yearn and tickles my love muscle.
Bob
ANSWER
Dear Bob,
Thanks for writing and for your very kind words.
Everyone has their motivations for hooking up, having a date, making love (call it what you will). These reasons might change with every date.
Men have more testosterone than women so presumably (but not always) they want genital gratification or at least sexual action included, one way or another. Men don't necessarily need to be gratified as part of the "date", as many men are even more pleased to see their woman pleased than themselves. But they do like to include the sexual component.
Women's motives may include intimacy, touch, cuddling, time together, and so on. Of course some women do want the wonderful sex.
And… get this: What a woman wants will change from time to time and even moment to moment. Especially if you think you know her and treat her as such. Often what starts out as a desire for cuddling can morph into moving in to making hay in seconds!
You have dropped a number of clues that let me know that you and your wife could be talking a lot more about your sex life… and as such, potentially having way more fun. Not just with sex but in all areas of connection when the two of you do meet in the bedroom.
I highly recommend that you focus on getting her to open up to her feelings and desires. What does she like? You have a really great opportunity to find out by mastering the information in my programs, especially within the Seduction Trilogy.
Here's a free video Sloane made for us called, "How To Train Your Lover  In A Positive Way To Have More Pleasure And Intimacy."  This comes out of the "Be Her Sexual Trainer" ebook and audiobook inside the Seduction Trilogy and it's on a special page with our Insider's Club discount but the offer is only good for the next four days, so click quickly!
In addition to "training her," I suggest you also follow the 4 Keys to Seduction Model inside Seduce Her Tonight and the Seduction Accelerator (the other two books in the Seduction Trilogy) by making small offers and suggestions so your inquiries are not overwhelming, but genuine inquires that seek to uwrap the enigmatic mystery of the beautiful woman you live with.
My hunch is that as you do this, she will be thrilled that you are looking into her soul, and the issues of the cost of a few programs will be easily justifiable to both of you.
Warmly,
Dr. Patti
P.S. In my opinion, spending lots of quality time romping it up (or being sweet and sultry, (or whatever) in the bedroom) can often be one of the best investments you can make in the quality of your life and save you thousands in other expenses!
With love,
Patricia Taylor
Discover how to get your wife to want sex more often, get our free report.